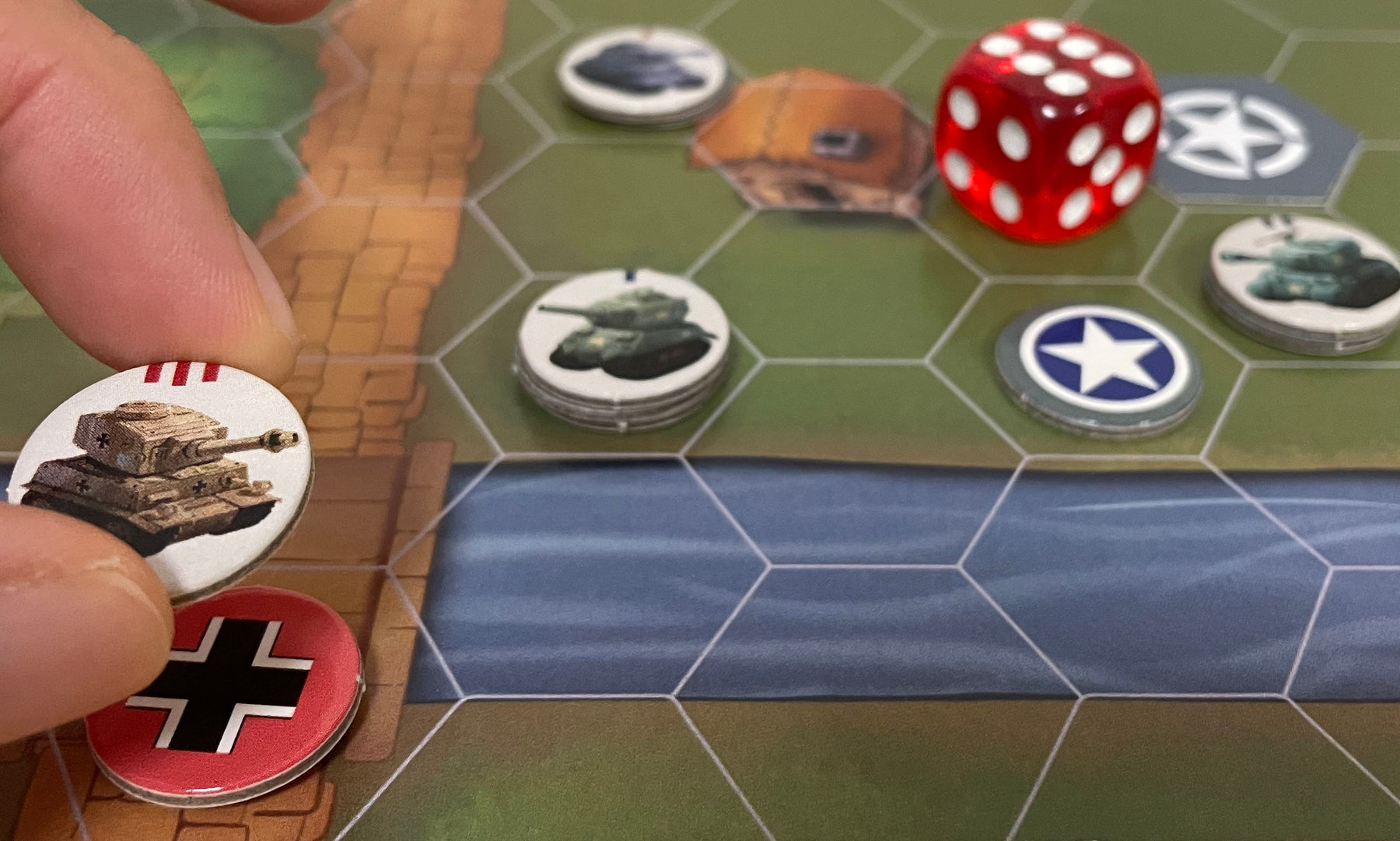 Fancy a chibi tank game?
Launching later this year is our brand new game that we are very excited about. We have spent the last 2 years developing this game and we feel that it is ready for public playtesting.

Tank Clash is an easy-to-understand WW2 armour warfare strategy game for 2 players that a noob or skilled player can enjoy. It combines both dice roll and tactical cards for a casual but yet strategic battle experience.

Jump straight into the thick of skirmish battle between iconic tanks of WW2. On the German side are the fearsome tanks like the Panzer IV, Marder III and Tiger I. On the American side are the M4 Sherman, M18 Hellcat and M26 Pershing that counter their formidable foe.

Tank Clash can be played by anyone (even if you are not familiar with tanks or World War II). It is an easy to learn strategy game that has dice rolling and card drafting that can be learnt in 30 minutes. Designed for 2 players, a typical game will last under an hour.

You can learn more about the development of the game on our landing page (click on the image below). Do note that the game is a work-in-progress and we are improving the game mechanic and artwork:

You can also follow our Kickstarter pre-launch page here and be the first to be informed when it's launched:


We are now looking for playtesters who would like to try and provide feedback for Tank Clash. Don't worry … you do not need to know anything about war games or tanks. We have played it with non wargamers and they learnt it in a jiffy. Interested?Do send us a pm or leave a comment on our Ameba games Facebook group post and we'll be in touch. It will be a F2F session for now till we get it online.

Let the battle begin!