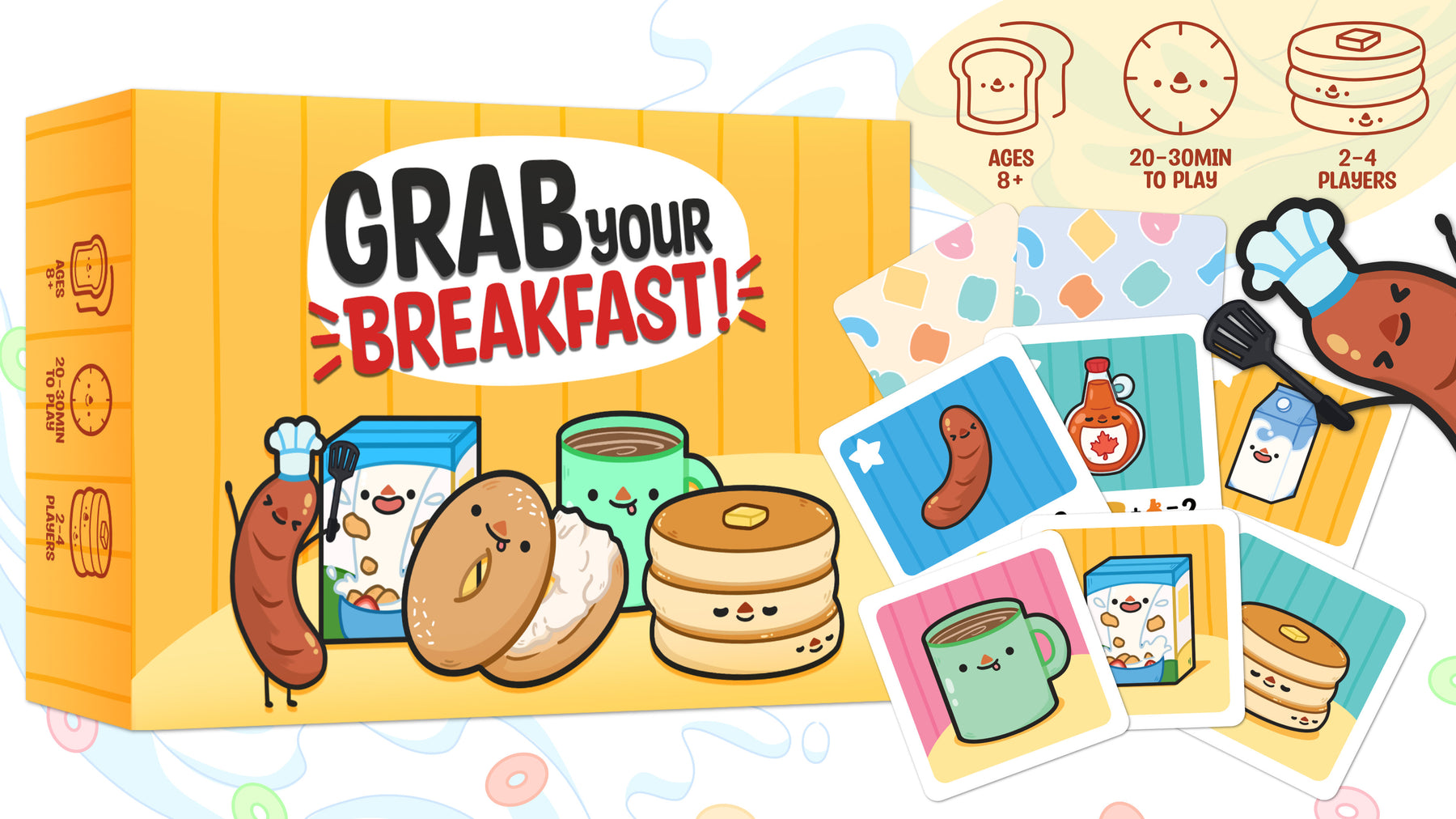 Scrumdiddlyumptious
Scrumdiddlyumptious is how Roald Dahl coined it and it is how we would describe our latest game ... very delicious!

After 3 consecutive office humour games (Bad Boss, Bad Boss 2 and Toxic People), we have finally set aside workplace politics for a family friendly game that looks scrumdiddlyumptious.

Just like the previous titles, our latest tabletop game 'Grab your Breakfast' is likewise one that is very close to our hearts. It was born out of the desire to create an adorable game that our friends' kids can play together when they came over. Our bad boss series had a somewhat generous dosage of adult humor so the little ones were always left out during game nights.
We designed 'Grab your Breakfast' - a simple set collection game which spreads out scrumptious food cards on the table that is up for grabs. There are pancakes, cereal, bagels and cups of coffee. Players will start collecting what they like for breakfast by matching their hand cards with those on the table.
But they need to be careful to win … players need to maximize food points, minimize penalty points, reveal hidden items, do special combinations and deny opponents of cards they want!
Our Kickstarter campaign for the game will be launched at the end of the month on the 26th April 2022. We have been working with the fantastic team at Cargo Studio, a local game incubation company, that has elevated Grab your Breakfast in so many ways. They have been instrumental in developing the wonderful artwork, exciting stretch goals and delightful freebies.

We are super excited about this project and we hope you would join us at our Kickstarter campaign on from 26 April to 25 May 2022!