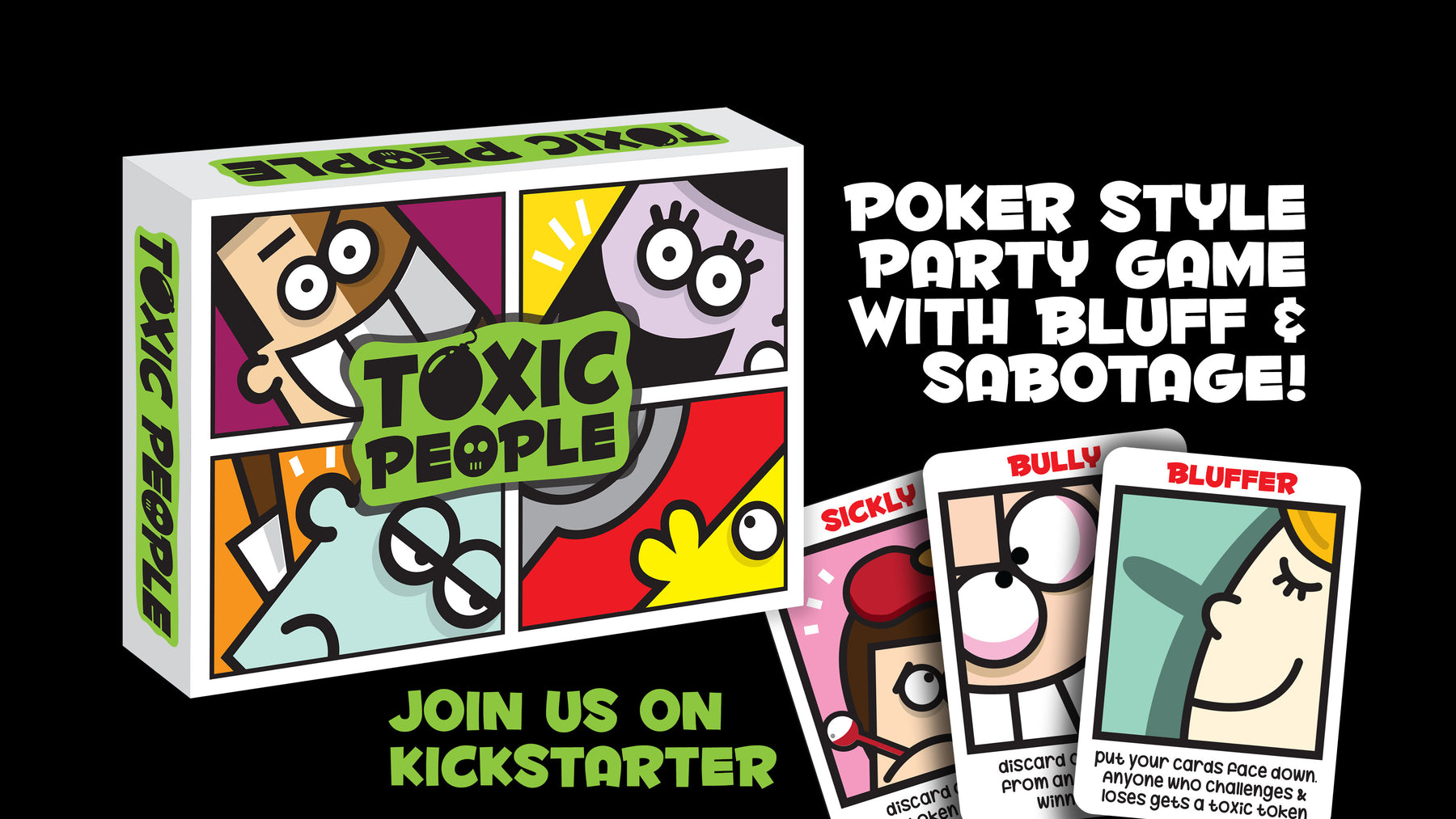 Toxic People has launched
It looks like poker … it feels like poker … but this poker is toxic!
Our hilarious poker style game (with lots of bluff, sabotage and toxicity) is now live on Kickstarter.
This is our third humorous party game that revolves around dysfunctional work colleagues. Following the success of the first two Bad Boss games, we have designed
Toxic People
which has a new series of action cards that will hilariously mess up social harmony amongst friends during playtime.
Toxic People combines a unique blend of draw poker and action cards to bring office politics to a whole new level. It is easy-to-learn and a full game for up to 6 players can be played under 30 minutes ... ideal for a lunch break session.
This game was created with lots of feedback from our awesome community of friends and backers. After a year of designing, prototyping & playtesting, we are finally ready to produce Toxic People.
Our team has recently done a full length play through of Toxic People which you can
watch here
. It is unscripted and off-the-cuff so please pardon the trash talking.
We certainly hope you will check out our
Kickstarter page
and help spread the word around. Help us make Toxic People game a reality!