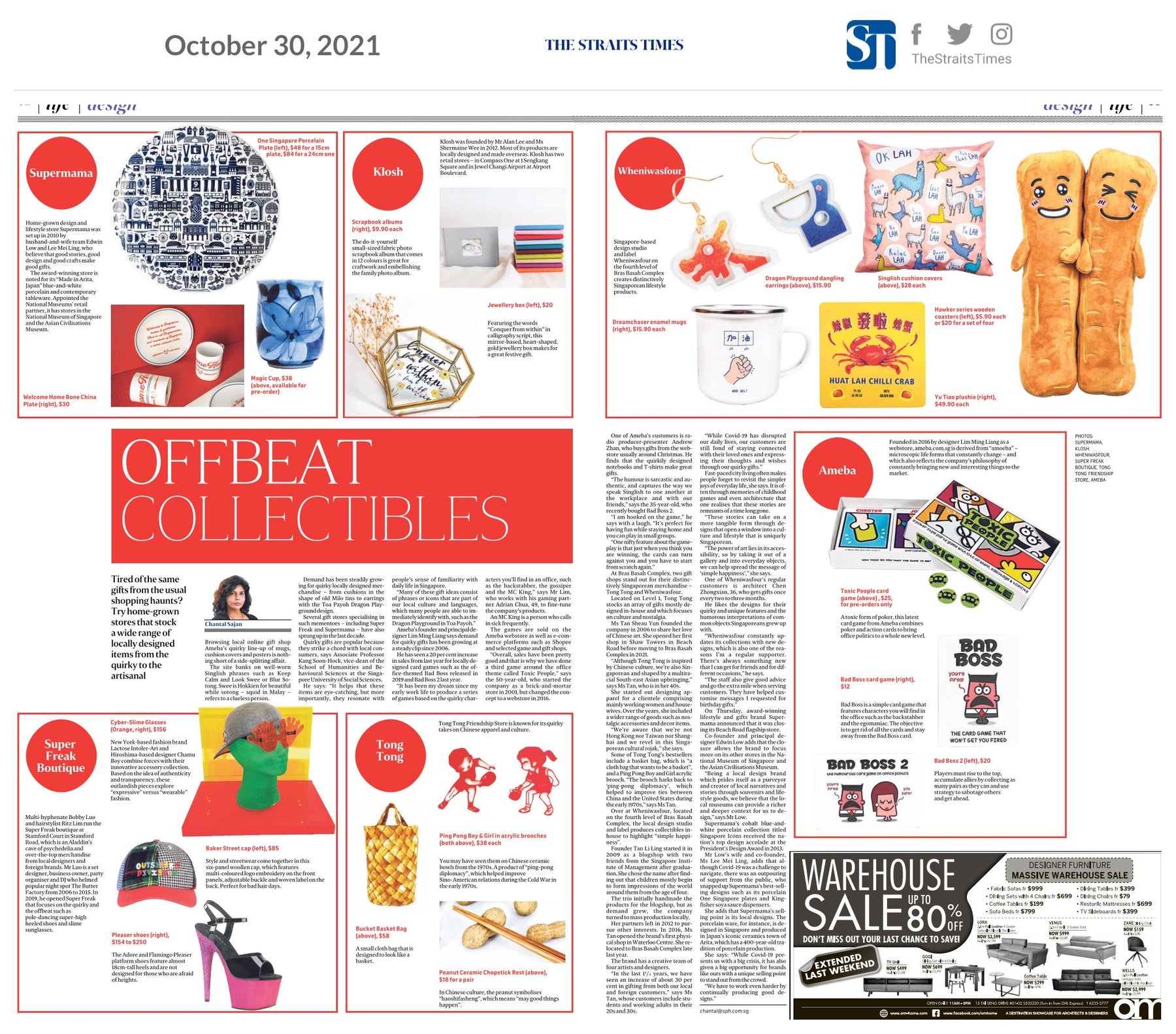 When you least expect it
It was an uneventful afternoon when we received a phone call from senior Straits Times correspondent Chantal Sajan. She was doing a Life story on quirky gifts and requested to ask a couple of questions about our brand and products.
We were elated but thought that it would be just a couple of lines in the newspaper mentioning our brand and the merchandise that we sell. Little did we know that she was an avid gamer and took a particularly keen interest in the games Ameba designed and produced.
What greeted us later in the week on Saturday was a spread featuring offbeat collectibles from Singaporean designers. And there it was ... a small feature on all our 'office humor' party games (Bad Boss, Bad Boss 2 and Toxic People) accompanied by a write-out and an interview of one of our customers.
But that was not the only thing, the amazing part was Chantal's generosity of her time (despite her busy schedule) to chat and encourage us to pursue designing more games. She shared this from an ancient script "Tribulation and triumph need each other, you can't have one without another". She understands the difficulties one has to face to get ideas materialized and inspired us to press on.
Thanks Chantal ... we will do that.