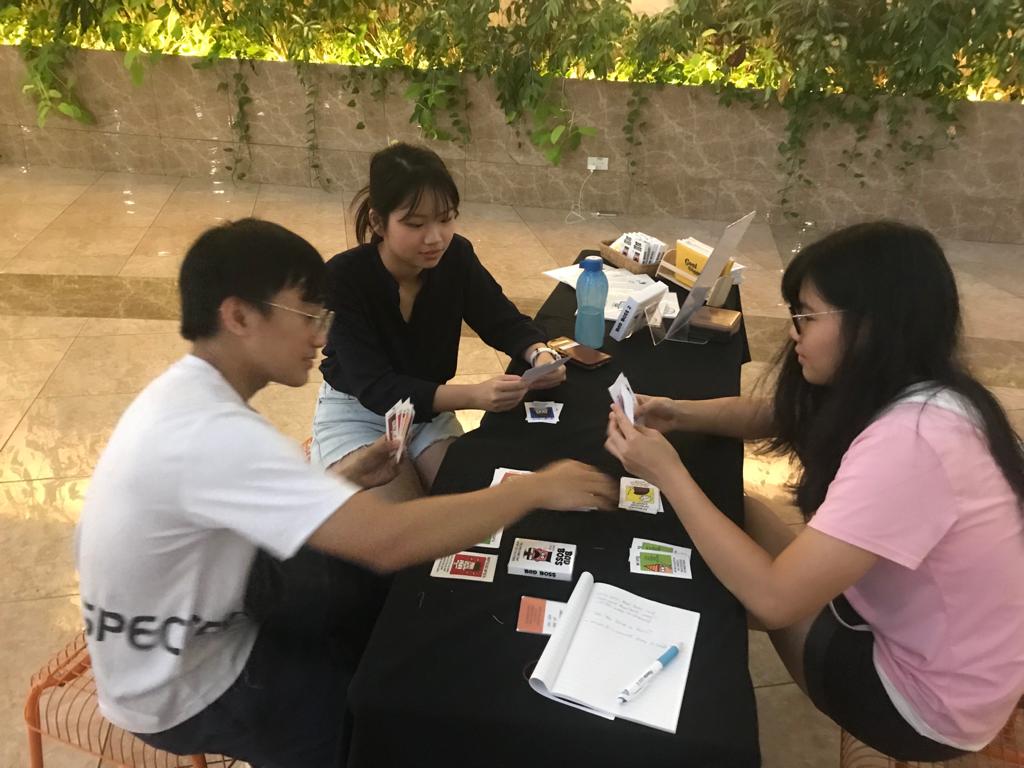 Resuming our projects
As our country restarts its economy in phases over this few months, we too have started resuming some of our projects that had to be shelved aside since circuit breaker started.

One of the projects that we are very excited about is Bad Boss 2 ... a sequel to our first game that was launched on Kickstarter last year. It is the second card game by Ameba around the offbeat office people theme.


Several of the backers of our first game gave us wonderful suggestions which led to the development of the second one. Bad Boss 2 will have more twists, humor and strategy which we hope you will enjoy playing.


We started conceptualising and designing the game last year. That was followed by several months of playtesting (like the one above we had with students) and constant tweaking of the game till we were happy with it.
Unfortunately the Covid19 outbreak started and we had to put the breaks on our video making for Kickstarter. But there is a silver lining in every situation and we started designing more games since we had so much time daydreaming at home.
Now that things are inching towards normalcy (which hopefully stays that way), we started resuming the production of our videos.

We have completed our Kickstarter page and started a public Facebook page which we hope you can join to be updated on the launch of the game.
https://www.facebook.com/groups/228177344931003

Please feel free to give us any feedback you have of the game. If you would like to have a preview of the game, we would love to play it with you on the online boardgame website www.tabletopia.com