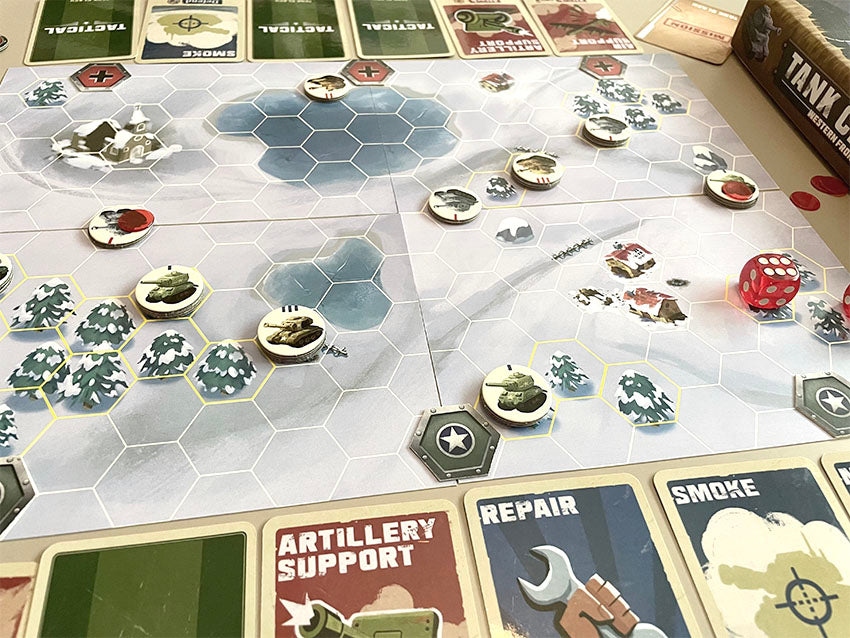 An update on Tank Clash
It has been a while since Tank Clash : Western Front was funded and we want to update everyone on what the team been working on since then:

Winter map - the winter terrain stretch goal has been designed and playtested. We hope the frozen lakes and snow will provide you with more fun with your tank battles.

Rule book - there has been several minor revisions to the rule book. They are mainly improvements in the explanation of certain rules ... all thanks to community feedback. The updated rule book is available for download on our Tank Clash BGG page.

PNP files - the print-and-play files are almost completed. They will be distributed to backers soon once the test prints and notes are done.

Miniatures - you guys asked for them and here they are! Our 'chibi' tank minis are now for sale as an add-ons. They are unpainted for now but we are looking into making painted ones available in the future.

Pledge manager - our Backerkit PM was just opened for backers to manage their pledge and provide shipping details. For those who missed our kickstarter campaign, you can visit our Pre-order store to book your copy of Tank Clash and all the cool add-ons!
Once again, TANK you all who supported our game in one way or another. We are excited and look forward to having Tank Clash manufactured by mid-year.