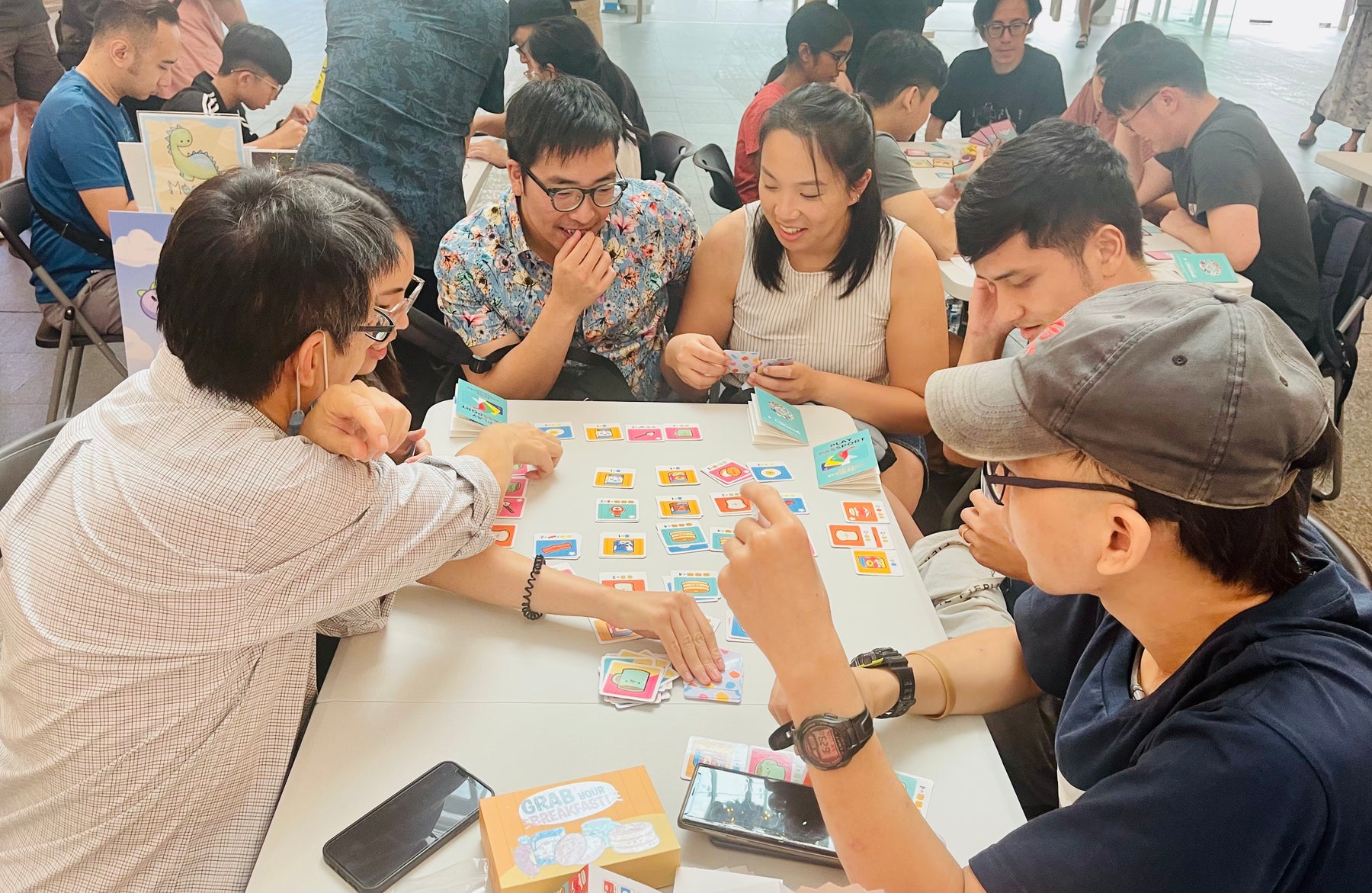 A weekend of gaming fun
It was 2 days of non-stop tabletop gaming at the recent Asian Board Game Festival organized by Origames and held at Fusionopolis. Besides the local designers, there were exhibitors from various countries like Japan, Taiwan and Thailand.


Judging from the turnout and feedback from those  who came, the event was a success. We were also very fortunate to have our partner Cargo studios sponsoring the event and getting us tables there to demo our games. Here are some photos we like share of those who came by to play Grab Your Breakfast and Tank Clash. We hope you had fun!
I have not got my breakfast set yet! 


Hmmm… shall I collect the easy cereals?
 Remember there are penalty points for wasted food! 
Oh no … is he going to take the egg we need?
Watch out dad! My tanks are coming … 
 Who says girls don't play war games? 
How am I going to get out of this mess?
My tanks are even more badass than my tattoos…