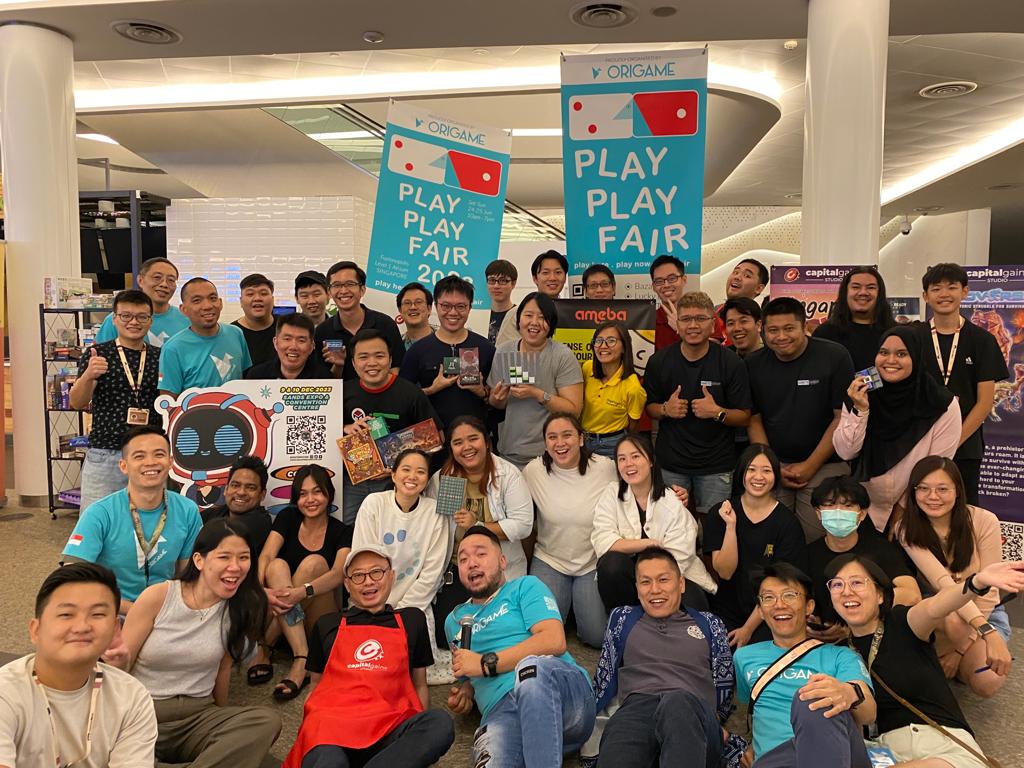 Play Play Fair 2023
We would like to thank all our customers and friends who stopped by our booth at Play Play Fair which was held at Fusionopolis last week.

It was a 2 day event organized by Origames that provided the opportunity to local designers to feature their tabletop games. There were 35 play tables, a Kopi King tournament and even a pre-loved games bazaar to promote the hobby to everyone.

Our team had a blast demonstrating our games like Grab your Breakfast and Toxic People to those who stopped by. We also had the chance to provide a sneak preview of our upcoming game Cheesar's Arena during the event. We received lots of feedback for it and were very happy to see people laughing a lot playing the game.
Cheesar's Arena is a light strategy game with a lot of interaction and 'schadenfreude' (everyone secretly loves schadenfreude ya?). We managed to complete our first prototype for the event and plan to launch it on Kickstarter (be notified here) by fall this year.

We are already looking forward to the next event and seeing you there!