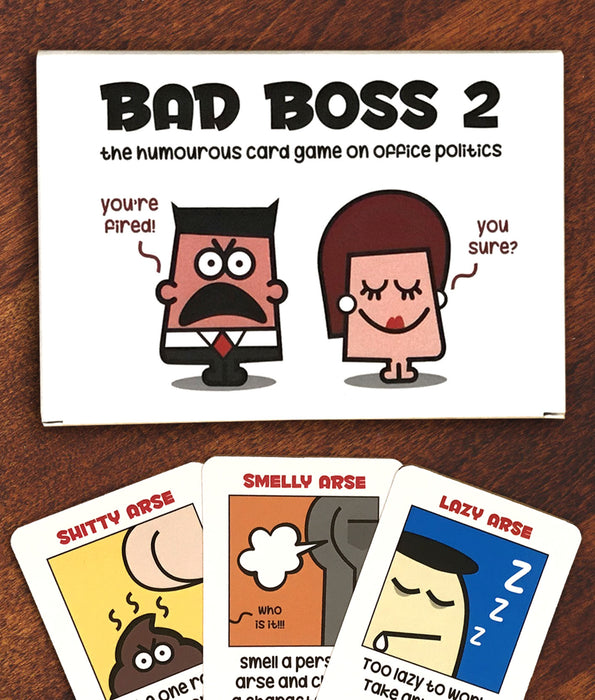 Bad Boss 2 : It is the Arses that get ahead! is a humorous card game that requires you to be an ARSE to win!
Rise to the top and accumulate allies by collecting as many pairs as you can. Use strategy and play Arse cards to sabotage others in order to get ahead. Avoid the Bad Boss at all cost... get stuck with him and you will lose EVERYTHING!
Bad Boss 2 is our second office-theme card game that has more twists, humor and strategy. And if you have the first version, you can combine it with this second game to support more players.

Learn more at our Bad Boss 2 game page
Bad Boss 2 was funded on Kickstarter in November 2020 (Kickstarter page). This kickstarter exclusive version also includes a free lady boss card which replaces the standard bad boss card.

Contents
• 40 office character cards
• 18 Arse action cards
• 1 corporate ladder card

• 1 bad boss card
• 1 instruction booklet
• 20-30mins play

• 2-6 players

• For ages 15+
• Bad Boss 2 is a standalone game

  (does not require first Bad Boss to play)