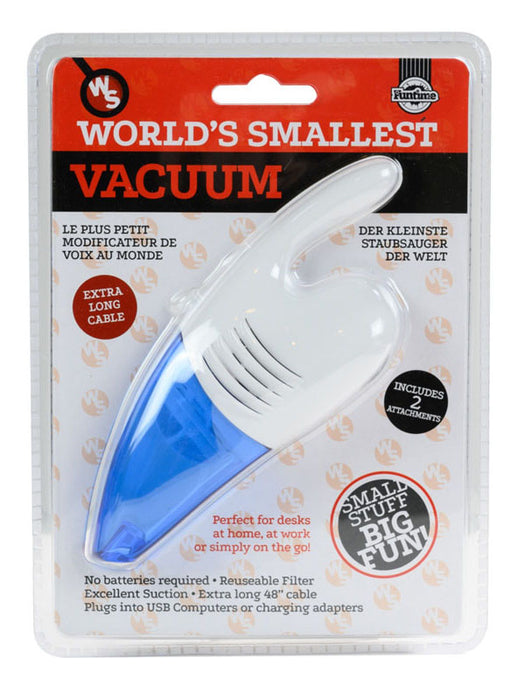 world's smallest vacuum cleaner
We love this beautifully proportioned vacuum cleaner that really works.
Perfect for home, work on the go... and makes a great gift for someone who dreads housework!
Complete with a re-useable filter and a 4ft cord. Recharging is via a USB cable. No batteries required.
choice of 3 colours available : Blue, Red and White.