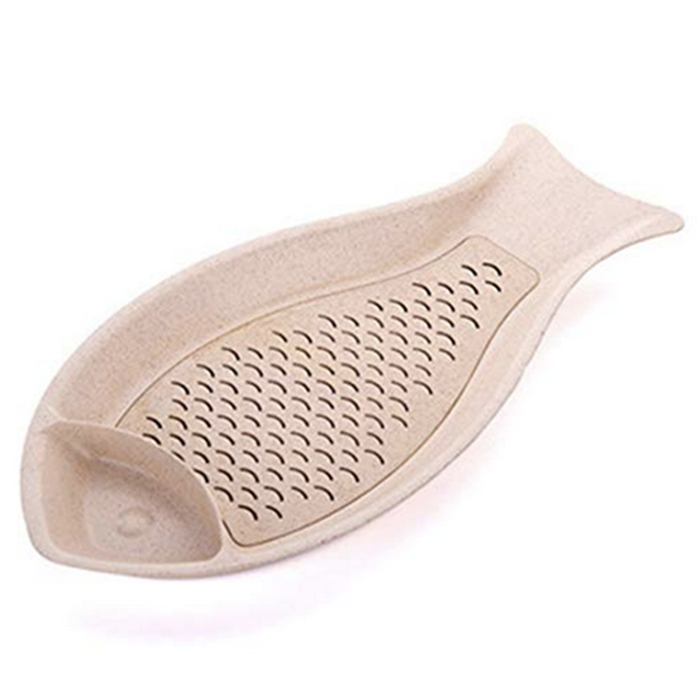 A fish shaped serving tray that is a party favorite!
Suitable for serving all kinds of finger foods like sashimi, sushi, chips, dumpings, fruits, etc...
The double layer design has a removable drain tray that is easy to clean. This is very useful in serving foods like dumplings where the excess water can be drained. There is also a sauce compartment.
It is made from food-grade wheat straw material which is biodegradable and very lightweight.
Beige colour available.