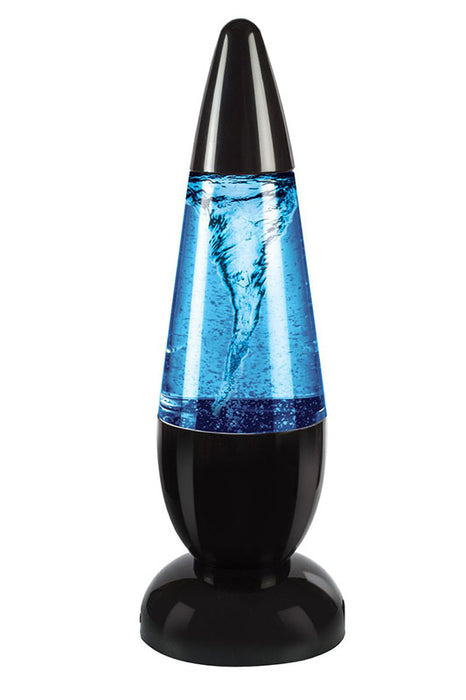 Colour changing liquid-filled lamp that creates a tornado-like vortex display.
Switch on the colour changing, liquid filled lamp to see a captivating representation of twisting whirlwind. The LED's pulsate through a spiral of hues to create a mesmerising display.
Require 3 x AA batteries (not included). Can also be run on 4.5v DC mains cable (cables not included).
Item Size: 9cm (Length) x 9cm (Breadth) x 25cm (Height)