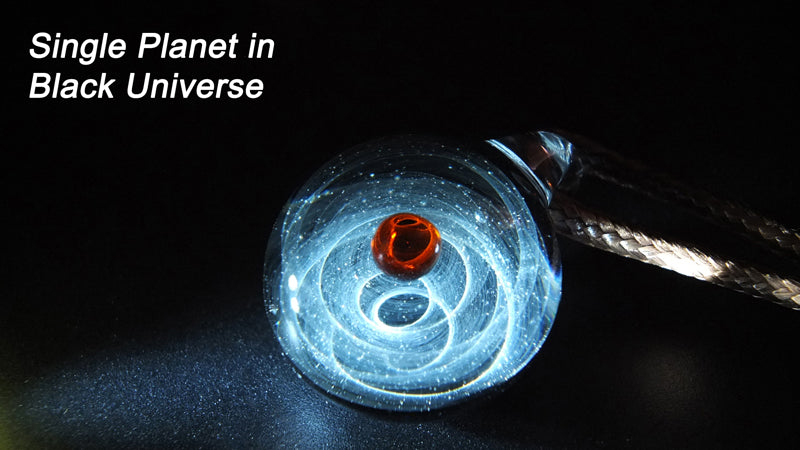 The Universal Pendant : Every piece is unique as it is handmade using a method called 'Lampwork' to create the pendant.
The crystal pendant and the planet is created from Borosilicate glass, which is more durable and less subject to thermal stress.
The galaxy in the glass sphere of the universe is in fact the effect of the illusion of numerous tiny bubbles.
Each lovely pendant comes encased in an LED lit gift box.