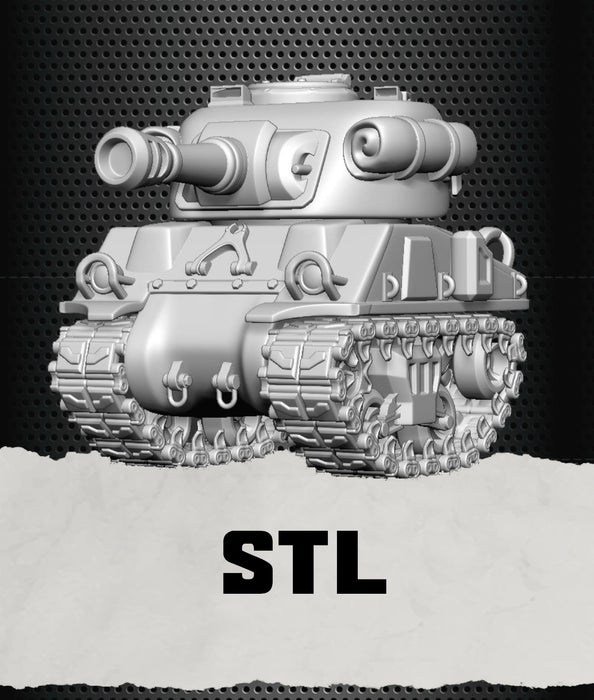 Print your very own 3D mini chibi tanks for the battlefield!
This set of 6 high quality and detailed STL files includes 3 American tanks (M4 Sherman, M18 Hellcat, M26 Pershing) and 3 German tanks (Panzer IV, Marder III, Tiger I)
Each model is provided in a supported and unsupported option. 
They are scaled accordingly and made suitable for the Tank Clash : Western Front game. A total of 10 tanks (6 medium tanks, 2 tank destroyers and 2 heavy tanks) will be required to play a standard game.
To get the most out of the STL files, we recommend you use a well-tuned Resin 3D printer (LCD/ DLP technology) for the miniatures printing.
Notes
• You will receive email of google link to the files

• All the models (files and physical copies) are for private use only. You may modify the files but such modifications are still derivatives of the original and can not be sold or distributed as your own.