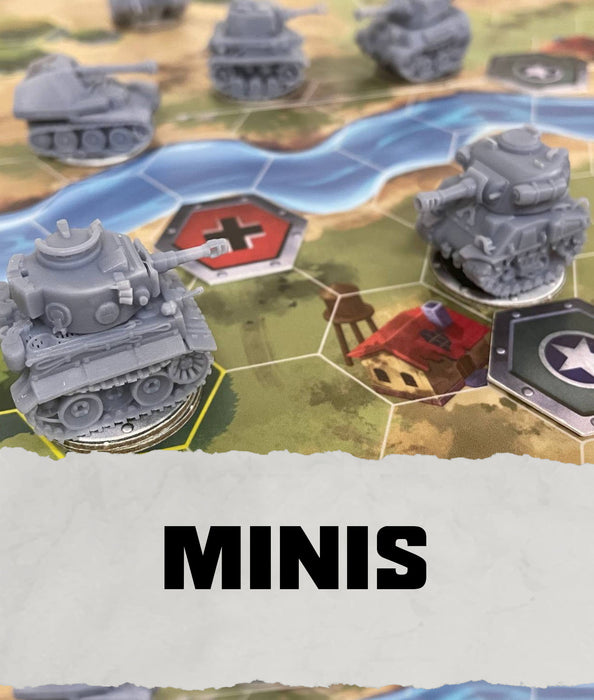 tank clash 3D printed minis
3D printed 'chibi' tank miniatures for your Tank Clash : Western Front game at a bundled price.

A set of 10 highly detailed resin minis which includes 5 American tanks (3 M4 Sherman, 1 M18 Hellcat, 1 M26 Pershing) and 5 German tanks (3 Panzer IV, 1 Marder III, 1 Tiger I)

These 10 tanks (6 medium tanks, 2 tank destroyers and 2 heavy tanks) can replace or supplement the standard tokens required for a game of Tank Clash.

Miniatures are packaged in a stylish and sturdy cardboard box with foam insert.