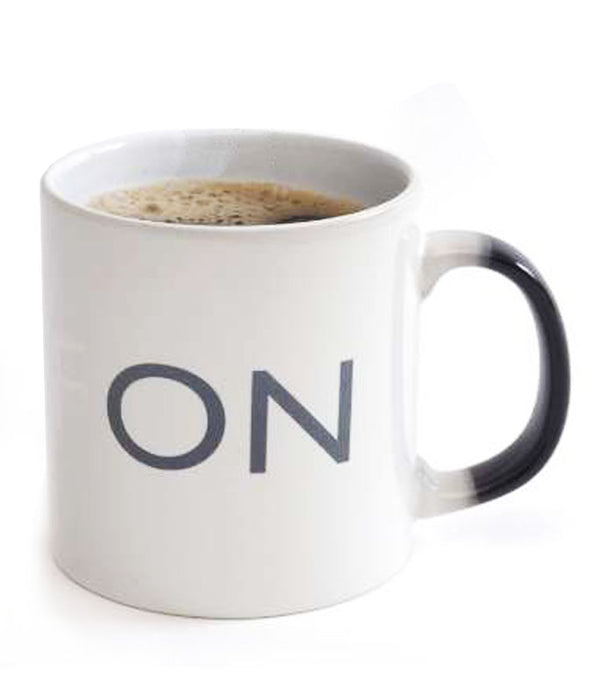 switch on colour changing mug
A nice hot cup of coffee can switch us 'on' instantly.
Just fill the mug with your favorite hot drink and watch as the mug changes.
These mugs are heat sensitive and color changing. Mug is black with off mode before the hot beverage is put in the cup and then the heart turns white with on mode.
• 300ml ceramic mug with heat-sensitive color-changing ink
• hand wash, not suitable for dishwasher machine