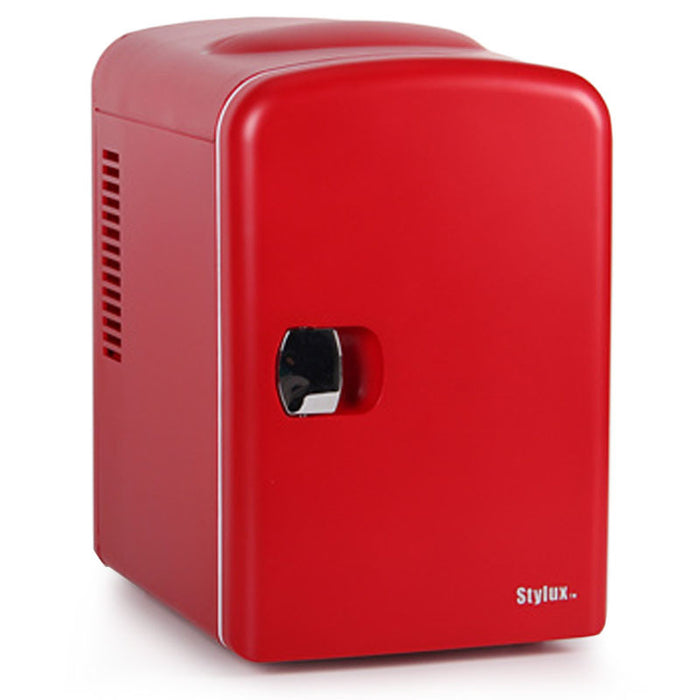 The Stylux 4-Litre Mini Fridge is small and portable but enough to store various items for your picnic trip! The sleek and simple-in-design mini fridge has a large cooling plate to deliver cooling to your goodies in the fridge. It is quiet, easy to handle, scratch-resistant and long-lasting.
• Product size: 26cm(h) x 18cm(w) x 25cm(d)
• Capacity: 4 Liters
• 12V DC power supply & 100-240V AC power supply
• Cools to 20'C below ambient temperature
• Warms to +65'C by set-point thermostat
• Hot/Cold,On/Off switch
• Cold and heat are transferred through coated aluminium liner.
• Full polyurethane-foam lining without CFC
• Detachable power cord
• Detachable divider
We provide free delivery for this item to your doorstep. There is a one-year warranty provided by the agent.