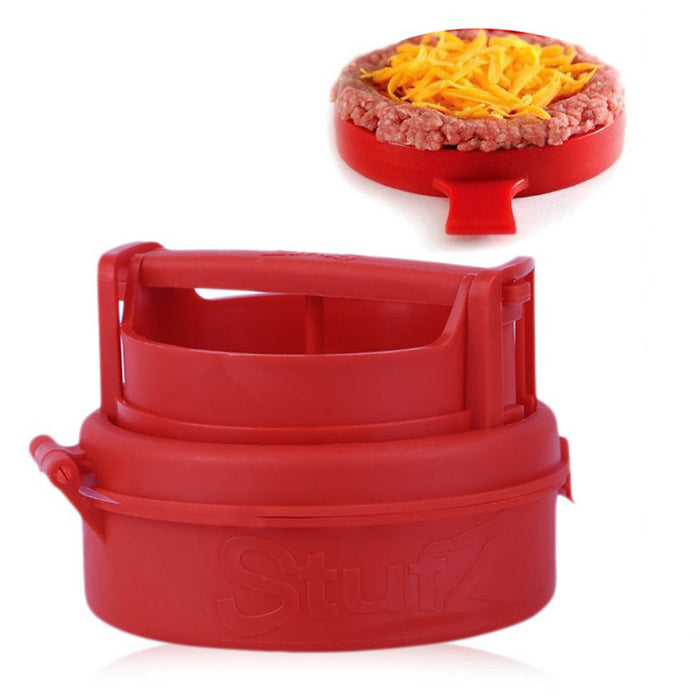 With the Stufz hamburger press, you can now enjoy so many possibilities in crafting the way you grill a burger!
Simply use the burger maker to create space in the middle to place any ingredients in and then seal it and grill it.
Stufz is not only very easy to use, but it also disassembles effortlessly to place in the dishwasher to clean. All parts of the press is dishwasher safe, so clean up is a breeze!
Some burger fans love to pile everything on their burger. They pile so much on top of the patty, toppings split off to the side after the first bite and can create a mess. With Stufz, you have ingredients inside the burger, so you can dedicate more space to your toppings!