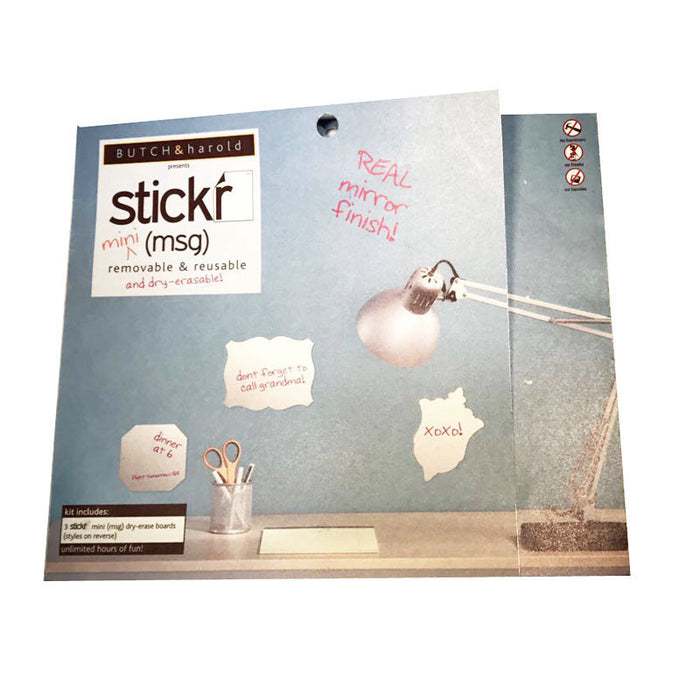 stickr mini message board
Say goodbye to scraps of paper with these mini message boards from Butch & Harold.

With 3 dry erase boards of different shapes, you can leave one on the fridge for the grocery list, one by the phone for messages and one at the desk for "to do's".
The mirrored finish can help you make sure you look good as you get it all done. They are removable, re-usable and dry-erasable!