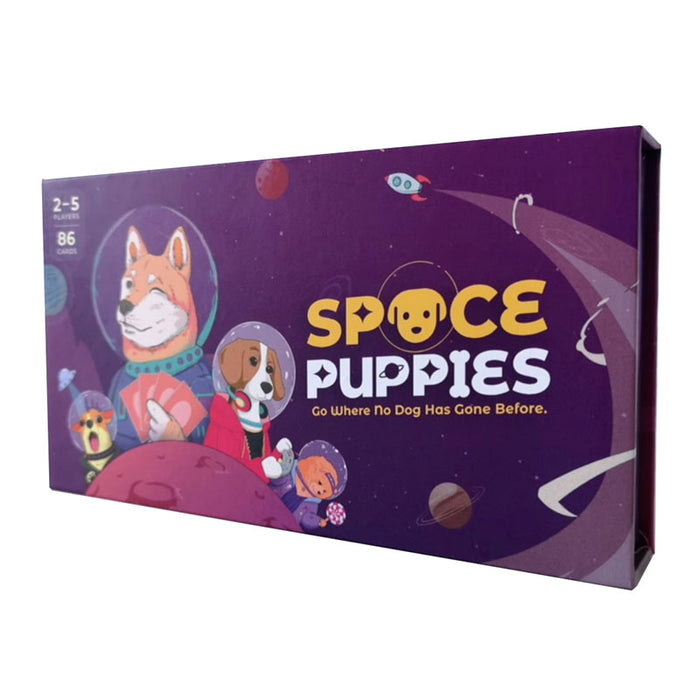 Space Puppies is a fun family card game that depicts the adventures of astrodogs who serve in the space-borne peace-keeping armada of the Su-paw Star Enterprise. They're tasked to bring the planets back to their orbit, time and time again to restore peace and balance in the universe.
Paws for dramatic effect.
That's right! Space Puppies, together with your help, will go where no dog has gone before.
Your job is to collect 3 packs of unique dogs who will save individual planets. A complete pack of dogs will earn you a planet. If playing a points version of the game, collect enough planets to make 40 points.
Use ACTION CARDS to help you sabotage your opponent or boost your mission.
But, watch out, it could all backfire and the course of the game can change if the opponent uses their protection cards. So use them wisely and plan your strategy!
There are 12 unique action cards that will keep you and your kids on your toes throughout the 20 minute game. And then you start all over again, a new adventure to save those planets!
A game of strategy & mischief, designed to bring the family together on a cosy night!

• 15-20mins play
• 2-5 Players
• For ages 8+