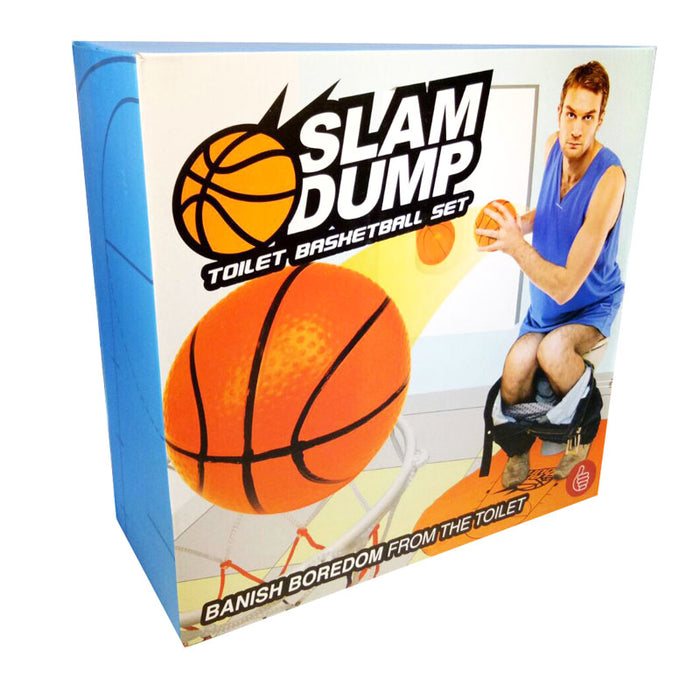 basketball slam dunk toilet
Slam Dunk toilet basketball will give you something to do to pass the time when you need to sit at the bowl for a while.
Entertain yourself or your guests when they come and use your bathroom.
Makes a great gift for basketball lovers too!

Contents: a basketball net, 3 balls, a mat, and a ball holder.