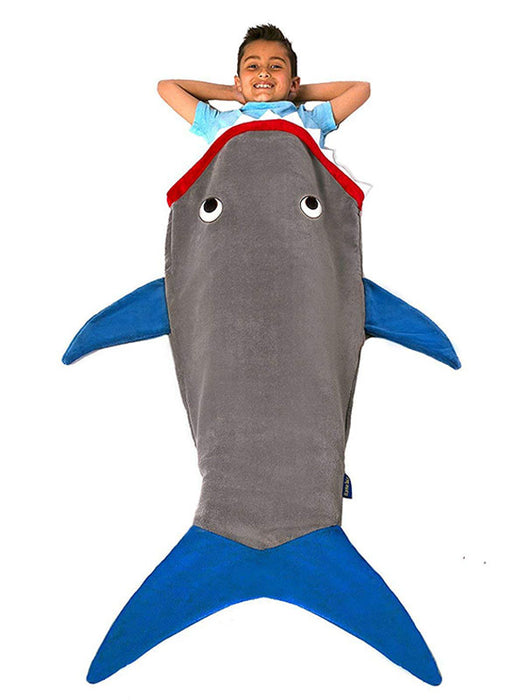 No more boring blankets!
This shark blanket takes a bite out of plain old blankets. Spark some killer fun and lots of laughs with this imaginative blanket, complete with shark teeth (soft ones, of course)!
Made with extra-plush, double-sided minky fabric, and high-quality stitching, the look and feel of this shark blanket is JAW-some! Plus, it's machine washable!
The shark blanket is designed for kids ages 5-12 who are no taller than 4 foot, 11 inches. The blanket measures 56'' H x 27'' W with room to put feet all the way into the shark's fins! Kids will never go back once they get inside this cozy fun!