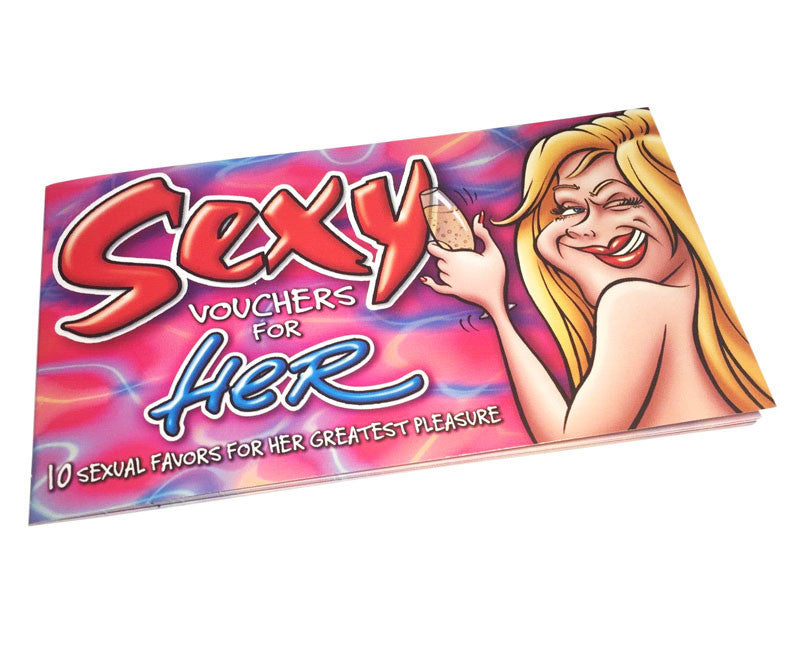 Treat your woman to 10 different pleasures to put a twinkle in her eye!

Not sure what to get your girlfriend/wife this Valentines Day? Why not treat her to more than one gift with this book of 10 sensual treats like a striptease, an hour long massage, etc..

P/S : has sexual content so only for buyers above 18 years old!