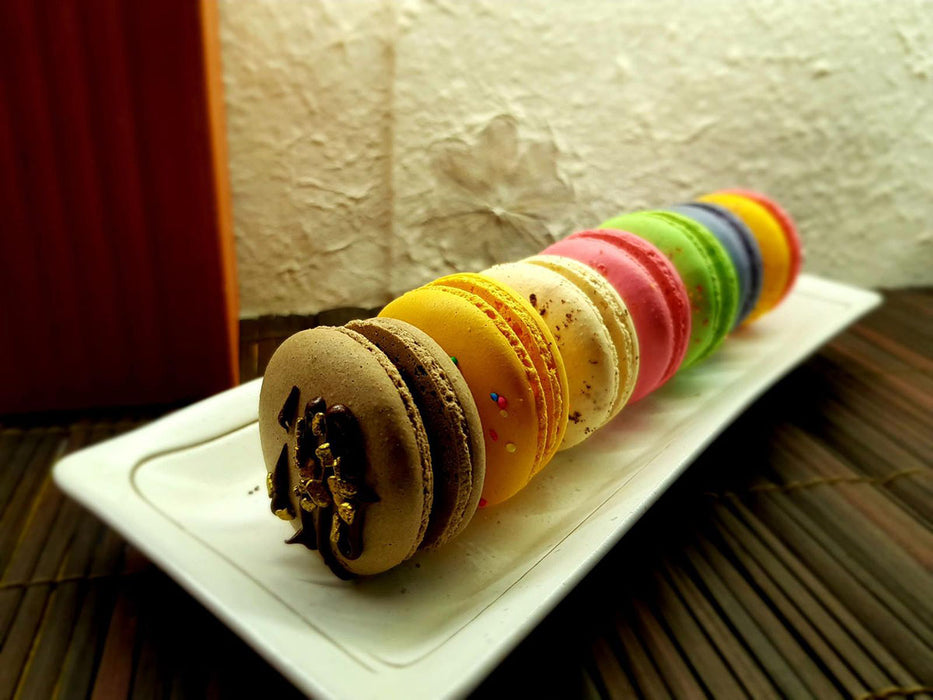 A sweet treat, macarons are two petite and round shaped cookies, sandwiched with delicious and savoury fillings.
A sweet meringue confection, it was introduced in France by Italian chefs of Queen Catherine de Medici during the Renaissance.
Our macarons have a smooth and crispy shell exterior and a soft chewy interior that is balanced in flavour.
 This set of 7 has specially selected flavours:

• chocolate
• marshmallow
• peppermint
• ube
• raspberry
• lemon
• lime
notes
• for sale in Singapore only
• price includes delivery

• best kept refrigerated

• best consumed within 3 to 4 days