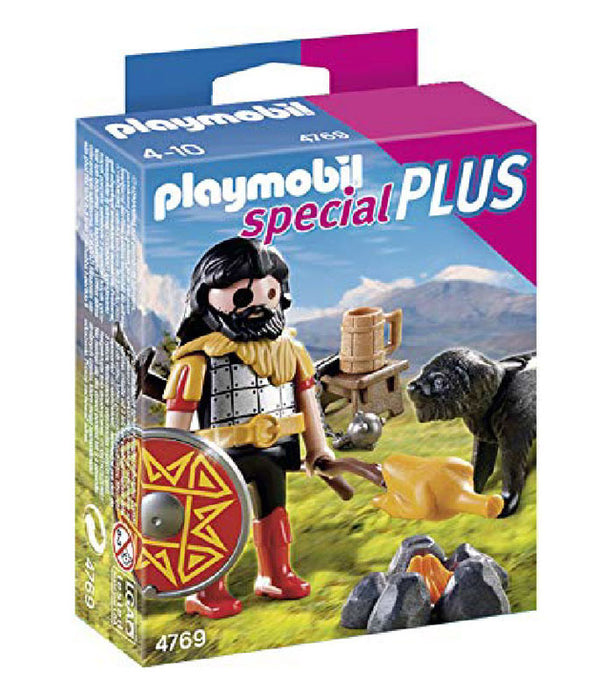 playmobil special plus - barbarian with dog
The Barbarian and his dog sit at the campfire to cook a freshly caught pheasant.
• Set includes PLAYMOBIL® figure, dog and accessories.
• Ideal for role play.
• Play with this set on its own or combine it with any other PLAYMOBIL® set.
• Great pocket money item, PLAYMOBIL Special Plus are a great way to add onto a child's PLAYMOBIL collection a little bit at a time, or to mark a special occasion or event.
Specifications
• Packaging dimensions: 9.3 x 12 x 3.8 cm
• Recommended for ages 4+
• Not suitable for children under 3 years of age.
• Made in Malta