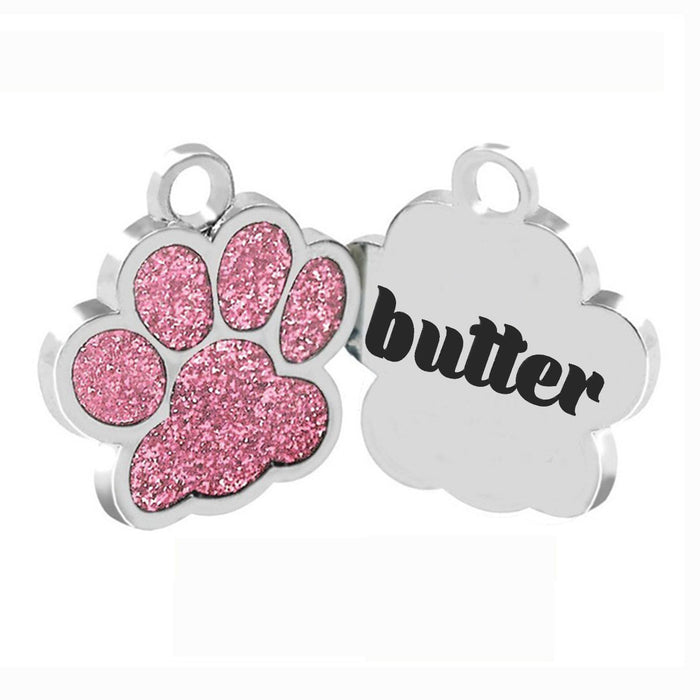 Create this Paw shaped ID tag with your custom pet name on the reverse side. There is a choice of pink or green colour for the paw design.

The name will be engraved so kindly prepare your text in black.

Notes:

• recommended dimension for artwork is 1200x1200px
• the engraved part needs to be black (#000000)
• the part you want to be cut out needs to be white (#ffffff) or transparent
This product is fulfilled from either US or Germany within 5 working days. Shipping and tracking is done with DHL / Deutsche Post and will take an additional 3 to 14 days depending on the destination country and custom clearance.