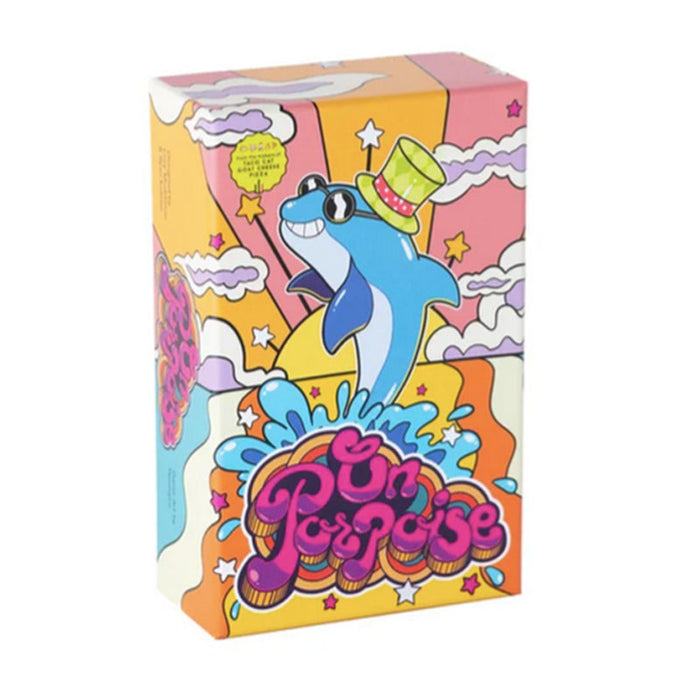 The best dressed dolphin takes the ocean in this fast paced card game. You will be challenged by polka dots, paisley patterns and predators as you race to get rid of your cards first. Keep a look out because there are more than just sharks in this water.
Catch the cards played on porpoise and you might live to tell the tale.
Cards are divided evenly between all players and placed in face down stacks. In the center of the table are the three porpoise cards, the head (which needs a hat), the body (which needs a jacket) and the tail (which every well dressed porpoise should cover). All players play cards simultaneously in an attempt to match the existing clothing patterns or clothing colors currently played on the porpoise in the center of the table. The first player to play their entire card stack wins the game!
• 10mins play
• 3-6 Players
• For ages 8+