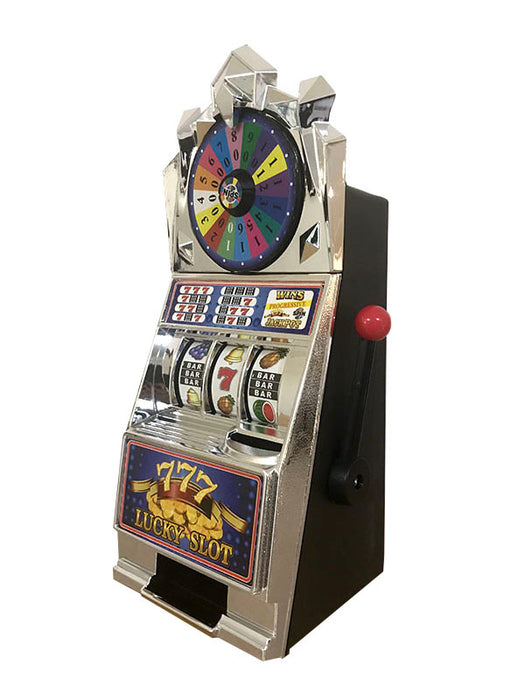 This functional slot machine stores your coins in a classic 'casino inspired' game.
Each pull of the arm triggers the wheels to spin for your chance to win the jackpot and release your coins. The 3-reel slot machine and working arm pull makes saving money really fun!
Accepts majority of world coins. Measures approx. 27cm height x 12.5cm width.