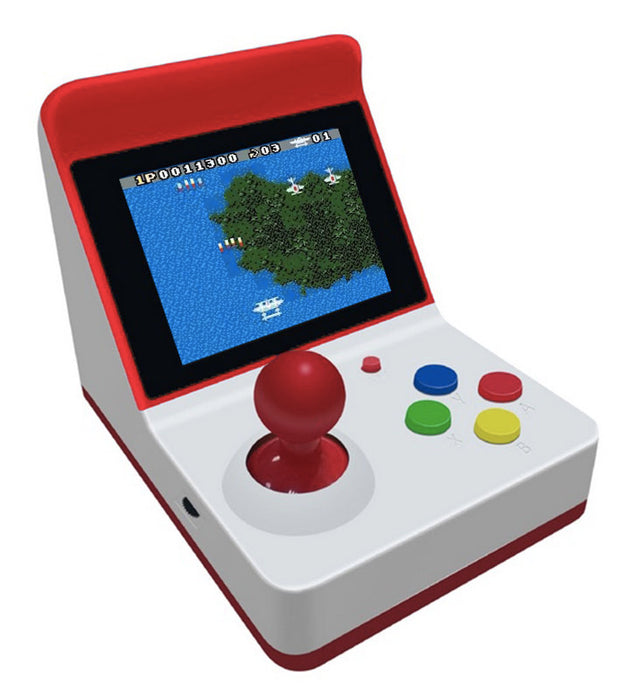 Enjoy the retro days of an arcade machine with this cute mini console with a smooth joystick.
Made with light-weight durable material, you can bring this portable gameset anyway and play it at anytime.

It is loaded with 320 16-bit classic games like space invaders, mario, donkey kong and 1942. A 3-inch TFT screen delivers clear graphics for both dim and bright environments. The 2 gamepads and av cable will allow 2 players to enjoy the games on a television set.

Specifications:
• operating system: built-in 360
• material: ABS
• color: red and white
• package size: 14 cm long, 10 cm wide and 13.5 cm high
• console size: 11.4 cm long, 8.5 cm wide and 8.6 cm high
• weight: 0.5kg
Packaging List:
• 1 console
• 2 gamepads
• 1 av cable

• 1 usb charging cable

• 1 instruction sheet