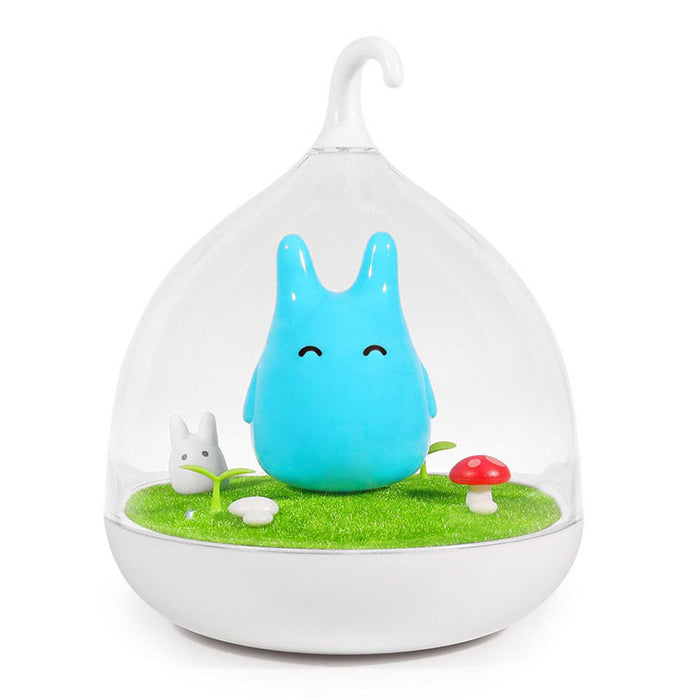 An adorable mini landscape with Totoro like figure mood light that emits soft LED light ideal for kid's rooms.
There is a vibration mode where you can touch the casing to change the brightness.
The lamp also has 2 levels of brightness : 50% and 100% so that you can adjust the mood light to be more gentle during sleep time.
Specifications:
• Available colour: blue / yellow

• Material: ABS + PC
• Size: 14 x 14 x 17cm
• Lighting : 0.8W LED light
• Power: USB charging (5V DC) via USB adapter or computer