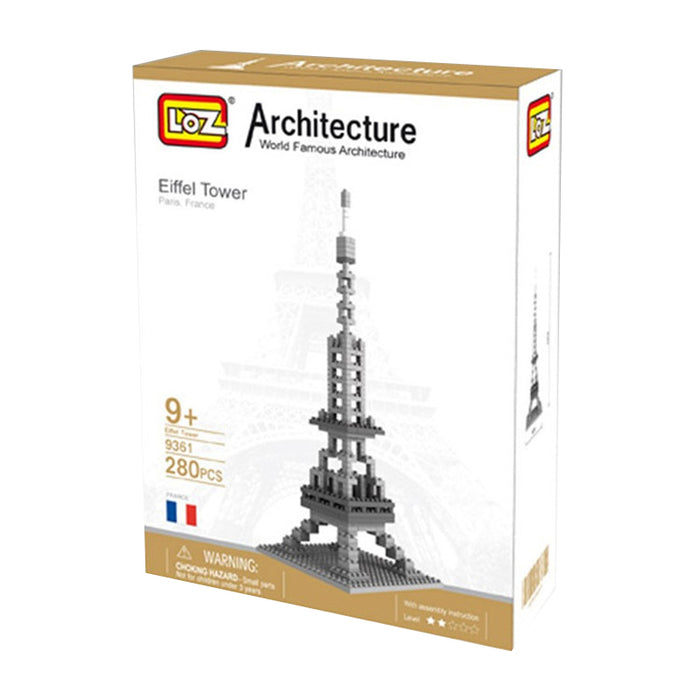 loz architecture - eiffel tower
If you or your kid enjoys construction toys, or building blocks, then try Loz Micro Blocks for hours of fun.
With its pieces smaller than the usual building blocks, completing a set can be a challenge especially when handling the blocks with our big fingers. It's a good brainteaser for kids as well as adults. Try out the fun and excitement with Loz's unique Diamond Block today!

The Architecture series from Loz features iconic landmarks around the world. Get the iconic Eiffel Tower from the romantic city of Paris in the tiny form of Loz micro blocks!
Material : blocks are made from ABS plastic which is non-toxic, and it meets all safety standards for the US and UK.