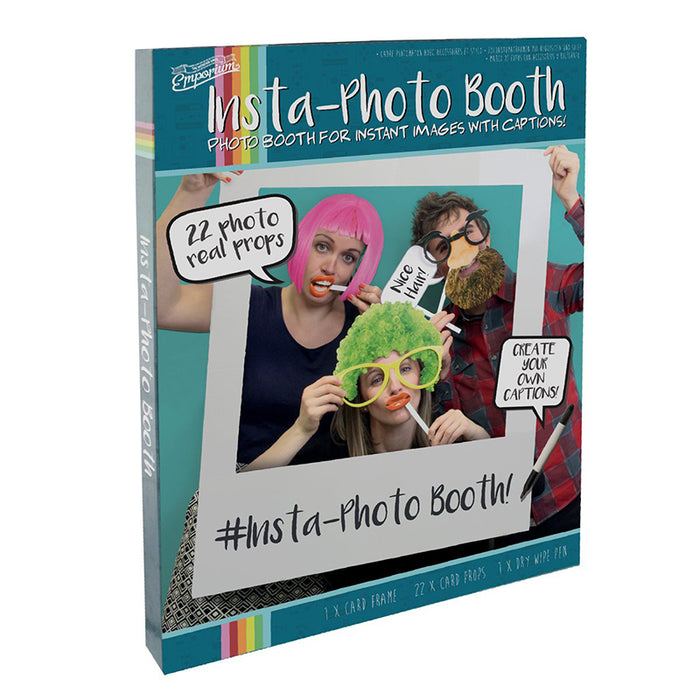 A brilliant way to liven up your party photos and selfies, the Insta Photo Booth contains a giant picture frame in the style of a classic instant camera photograph, so you can add a retro cool framing to all your photos.
There are also a whole host of different dress up props so you can pick and choose from different hats, hairstyles and more for the perfect party feel. The set also comes with reusable speech bubbles and a dry wipe pen, meaning you can add cheeky comic book style quotes and captions too.
Great fun for parties and social gatherings and ensures everyone gets into the spirit of things with the simple dress up props and speech bubbles. 
Content includes : 1 x photo frame, 22 x photo real props and speech bubbles, and 1 x dry wipe pen.