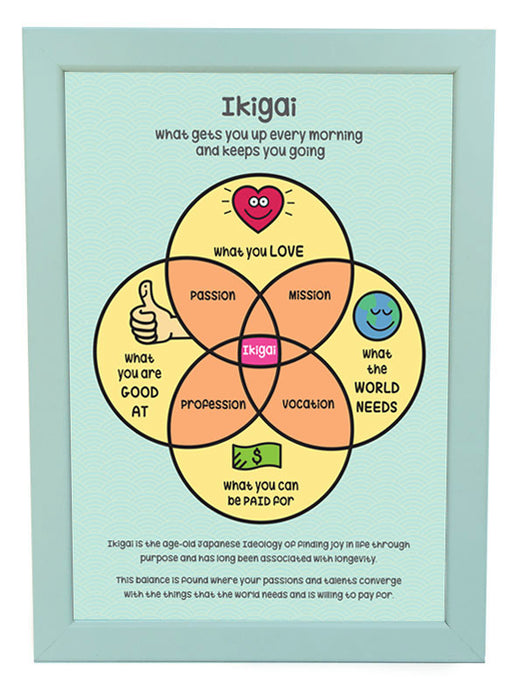 Illustration of the concept Ikigai...the Japanese secret to a long and happy life.

Ikigai is the age old ideology of finding joy in life through purpose. It is what gets you up every morning and keeps you going.

Printed on an A4 size quality paper.
Comes complete with contemporary looking light blue photoframe.