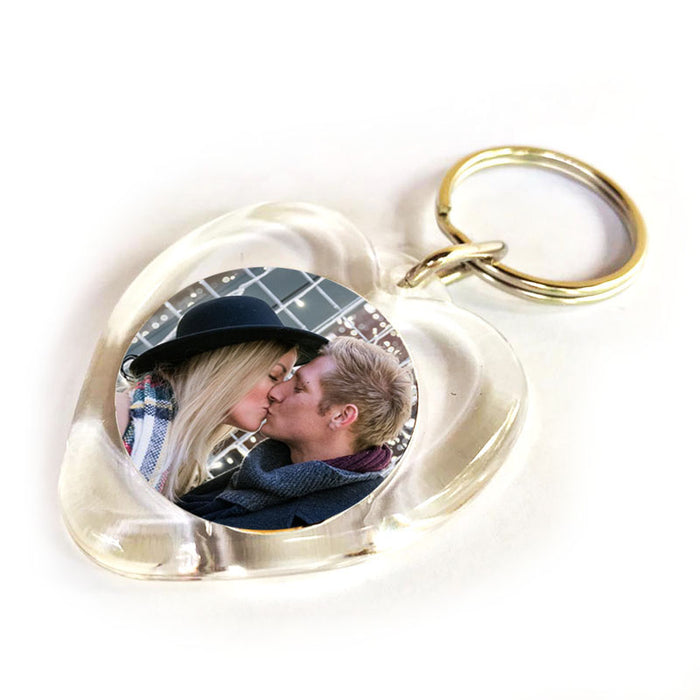 Have your very own keyring with photos of your loved one where ever you go. The smooth acrylic keyring will fit snugly in a pocket or pouch.

We will print 2 high quality Kodak photos that you send us and make a heart shaped acrylic keyring with your photos on each side.

Simply send us 2 photos cropped to a square. Your keyring will be produced and shipped to you in approximately 1 to 2 weeks.
The keyring comes in a matt laminated black box and ships out in a protective bubble pack.