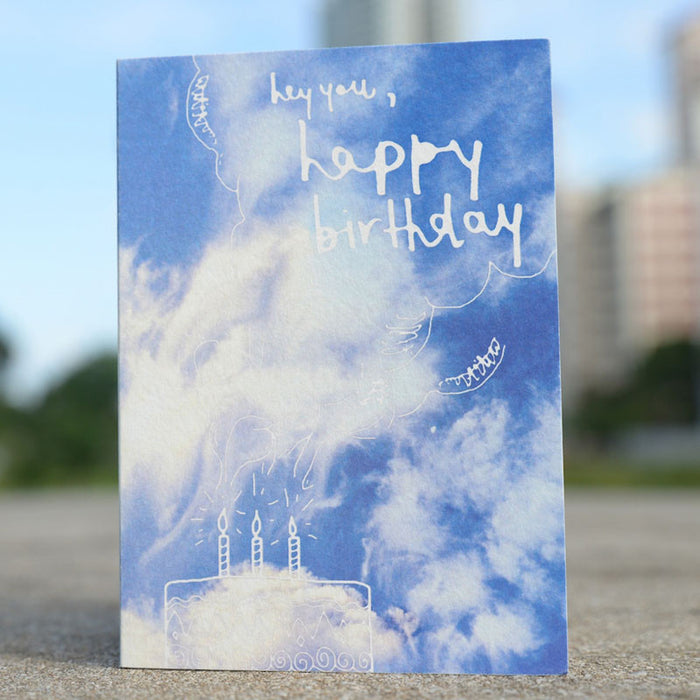 happy birthday cloud greeting card
"Sometimes when I stare into the clouds, I imagine different things that the clouds form. One day, as I was staring at the sky alone from my room window, I thought I saw a birthday cake. I then remembered that it was my birthday. Don't let your friends end up like me. Write them a birthday card. Or write yourself one. With an envelope and stamps and everything. It makes you feel better."
Blank inside.
Kraft envelope provided.
Brand: theKardiacs
Dimensions: 10.5cm x 14.8cm