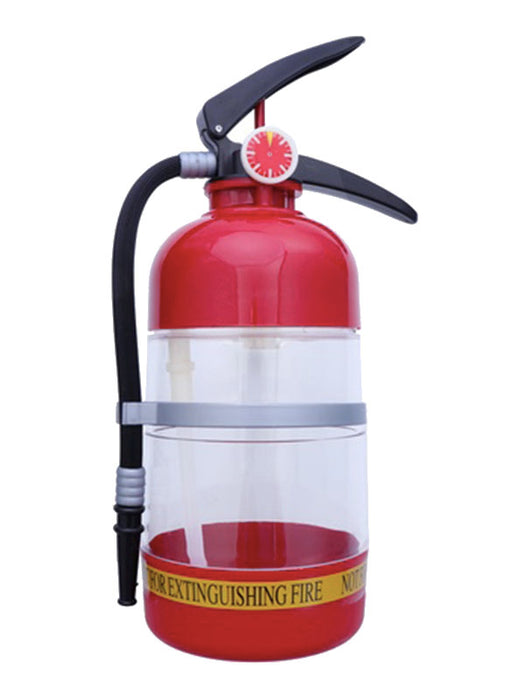 fire extinguisher dispenser
This fire extinguisher is both a cocktail shaker and drink dispenser ... mix your drink and dispense the shots using the hose ... now how cool is that?
Or if you're just looking for an easy way to dispense some water or soda at a party, it could easily be used for that as well. It is sure to make your drink dispensing duties that much easier and a whole lot more fun!
To use the fire extinguisher, simply pump the handle and it will build up pressure within the container. Once enough pressure has built up, the liquid inside will start to flow through the hose. It's a great device to have at any fun gathering or fire fighters party!
material: eco-friendly non-toxic polyethylene plastic
size: 12.5cm (length) x 12.5cm (breadth) x 42cm (height)
1.5L capacity