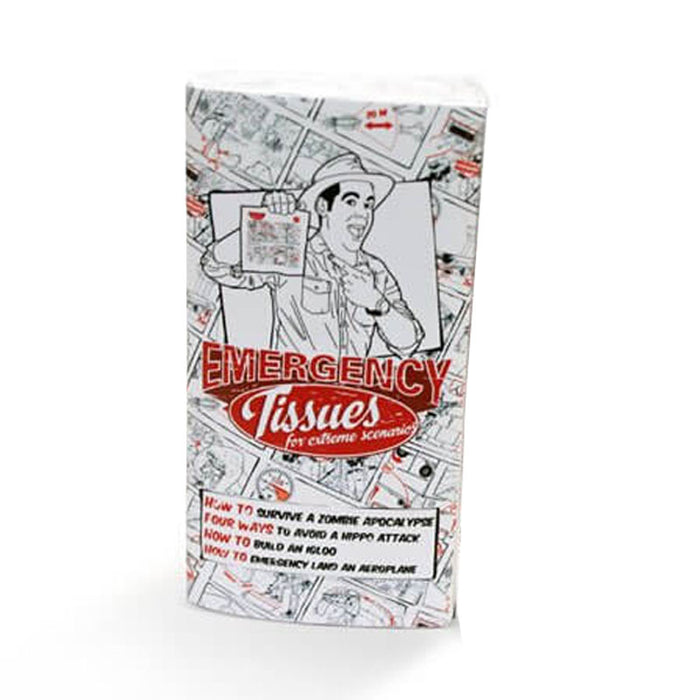 Life shouldn't be so serious ... Emergency Tissues testify to that!
Emergency Tissues are a pack of ten 3-ply tissues printed with really nice retro style instructional drawings to help out of various situations. The guidelines on the tissues will direct you on 'how to' deal with one of these (admittedly unlikely) emergencies...
How to survive a zombie apocalypses
Four ways to avoid a Hippo attack
How to build an igloo
How to emergency land an aeroplane
Emergency Tissues make a silly, fun and genuinely useful present for anyone you may know that's an adventurer. Plus, they are really useful too for wipes!