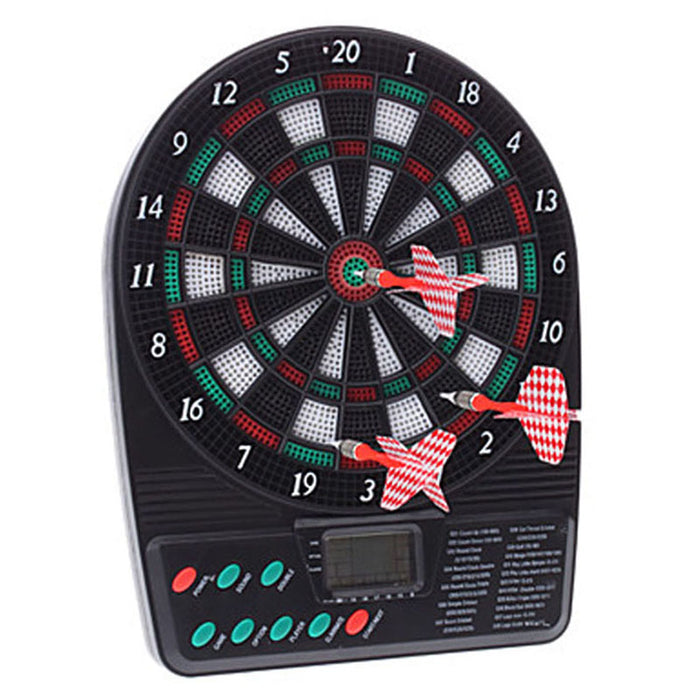 Have your very own electronic dartboard at home to entertain yourself and your buddies.
It is designed with a regulation sized 20cm target face and tournament quality resin segments provide an exceptional durable playing surface.
The dartboard features 18 games with 159 options and accommodates up to 8 players. An LCD display keeps score automatically so no need for jotting down the score on paper.
Include 3 soft tip starter darts, mounting hardware and instructions booklet. Requires 3 AA batteries to operate (not included).
Item Size: 20.5cm (Length) x 26.5cm (Breadth) x 3.5cm (Height)