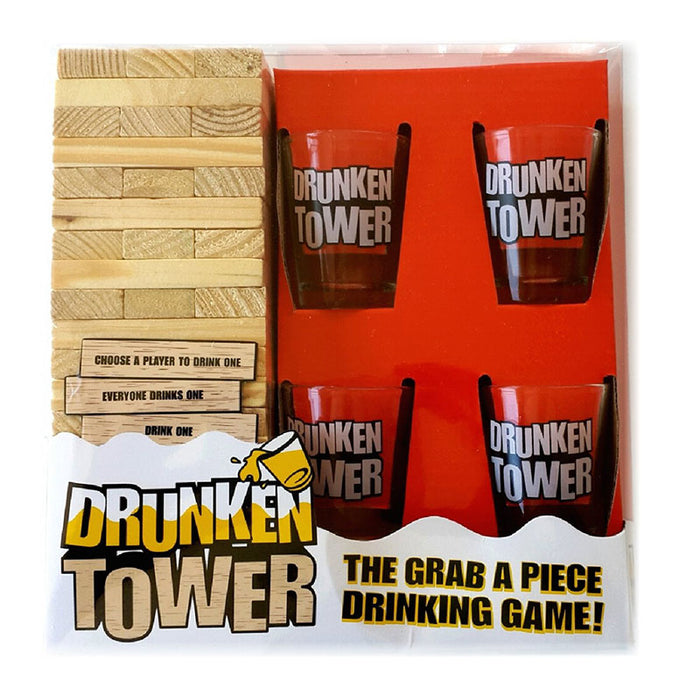 How will you stack up!?
In a game of strategy, steady hands and seeing double, this fun drinking game demands you stay focused...no matter how many Drink One or Go Again commands you pull from the tower!
An exciting twist on an old favorite, this adult party game guarantees a good time and a good shot (or several) had by all.
To play, simply remove a block from anywhere in the tower, follow the instructions given, and place the piece back on the top of the stack. The last player to take a turn without collapsing the tower (or the last player still standing) wins the game!
For 2-4 players.