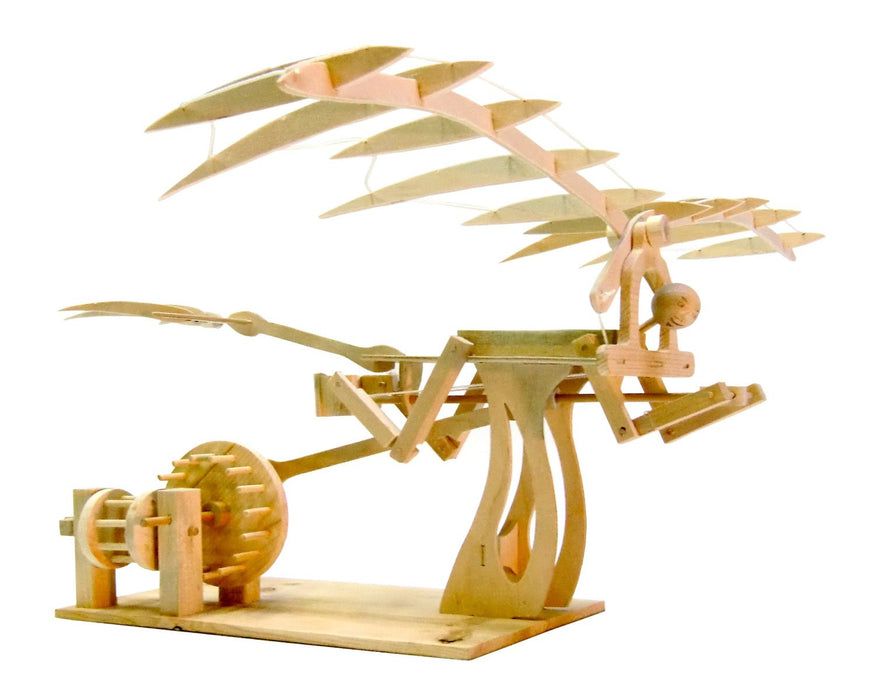 Flying has always been a dream of humans, and Leonardo's fascination with birds and flight was evident in his studies of birds and different human powered flying machines.
His Ornithopter design has captured the imagination of people for generations, and this model combines his cool flying machine with one of his bevel gear designs to make a neat model with flapping wings and a pilot with moving legs and arms.

Easy to assemble in an hour or two, the Leonardo da Vinci Ornithopter Model Kit comes complete with pre-cut wooden pieces to assemble with pegs for extra strength. The finished product makes an awesome bedroom decoration.
For ages 9 and up. Size 24" wingspan.