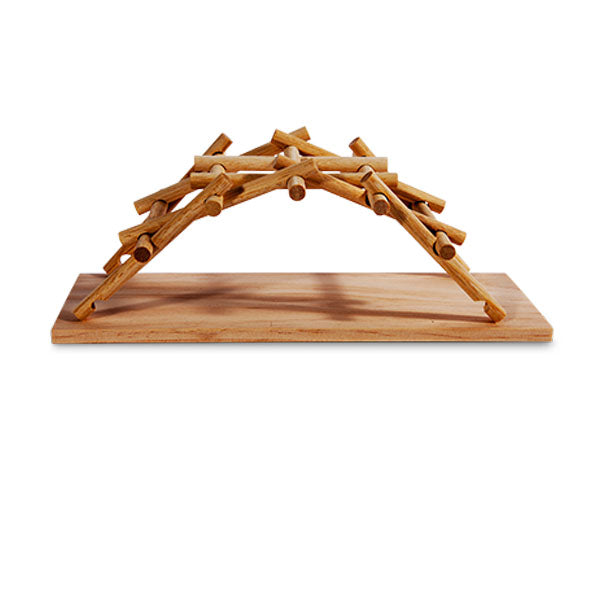 Build your very own ancient bridge with the Da Vinci Bridge kit! Test your skills and try building a bridge without the help of glue, nails or rope!
Leonardo Da Vinci designed many bridges in his time but this self-supporting bridge was an engineering marvel! It was originally designed so that it could be made from nearby trees being lashed together, allowing an army to move quickly over flowing rivers to give them an element of surprise.
Although this classic bridge appears fragile, it actually becomes stronger when more weight is applied to it. Test this for yourself and see how much weight you can add to the bridge and how easily it can be taken apart by lifting it up.
Da Vinci Bridge kit includes:
Presentation board
Sandpaper
10 x Long pieces
5 x Cross pieces
2 page instruction manual
Constructed size: 242 x 92 x 86mm