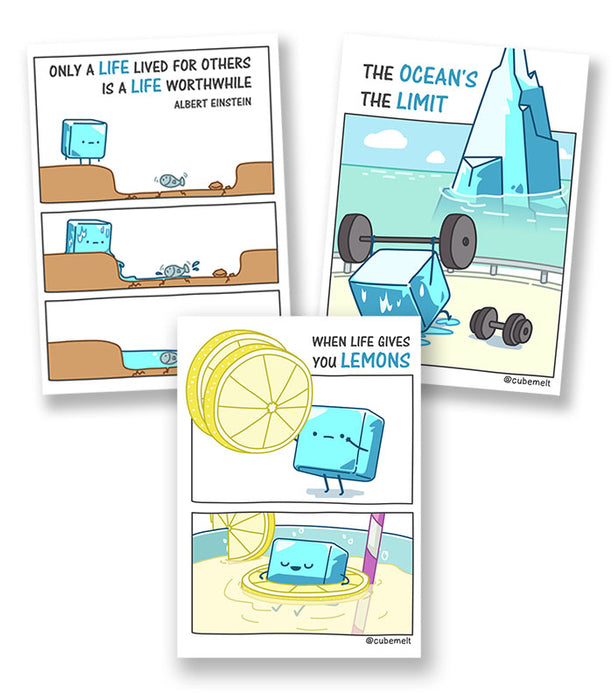 cubemelt set of 3 notebooks
The philosophy of Cubemelt is "life is short". It begets the question of how we are spending each day of our lives.
His earnest desire to live out his life in the world while avoiding turning into a wet spot is the reason why he is exceedingly lovable.
Collect all 3 designs of Cubemelt's endearing notebooks : life gives lemons, life for others and ocean's the limit.

• 80 pages of woodfree writing paper inside.
• Matt Laminated cover.
• Size: A5 (close) / A4 (open)