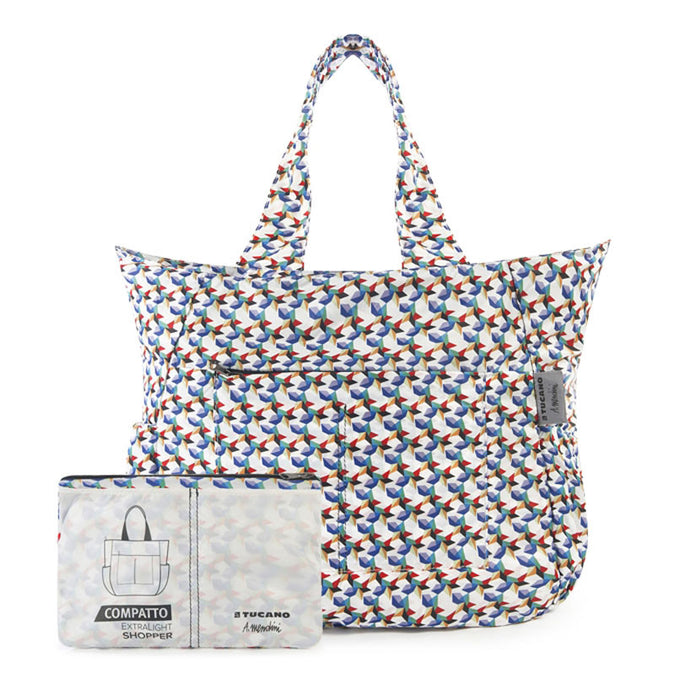 compatto shopper bag by mendini colourful
This foldable shopper bag designed by Italian designer Alessandro Mendini just got a whole lot more stylish.
Small when folded and yet extremely spacious when opened up.  Throw it into your suitcase and when you need it just open it in one swift action.  Simply stuff it back into its original pocket to fold it back.
Made of light-weight and water resistant material.
Capacity: 35L  
Dimension: 42 x 44 x 20cm    Packed dimension:  22 x 16 x 6cm