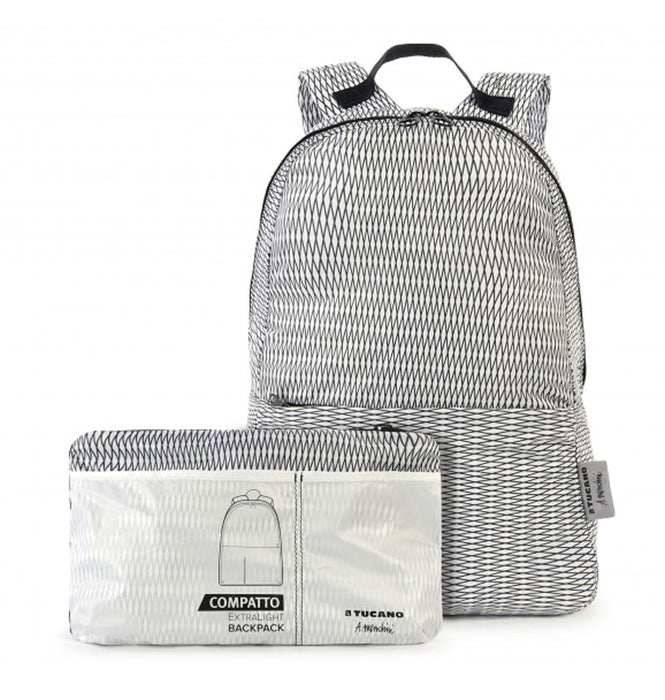 compatto backpack by mendini white
This foldable backpack is even more stylish with the prints of designer Alessandro Mendini.
It is made of light-weight and water resistant material.  Throw it into your suitcase and when you need it just open it in one swift action.  Simply stuff it back into its original pocket to fold it back. 
Capacity: 25L
Dimension: 30 x 44 x 18 cm  Packed dimension: 29 x 19 x 5 cm