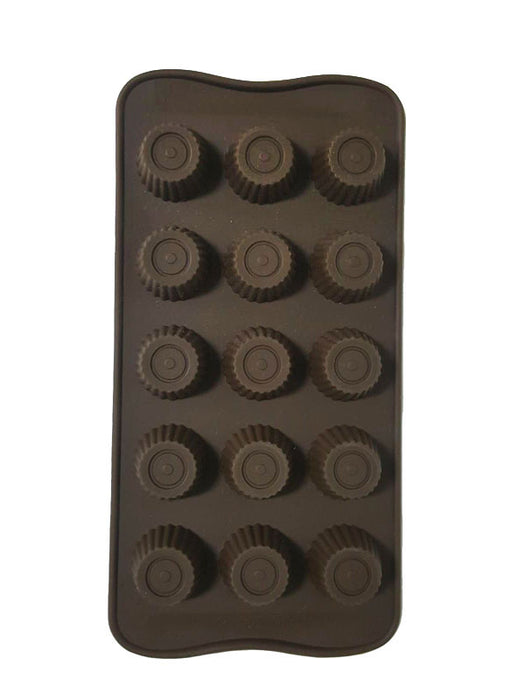 Make your very own chocolate or jelly with these molds of different shapes.
These molds are made of silicon and are very flexible, which means they don't need a releasing agent and your finished piece just comes out very easily and with use of minimal force.
Specifications:
• made of food grade silicone to make chocolates, etc.
• sheet size - 4 by 8 inch and contains number of cavities as shown in image
• dishwasher safe