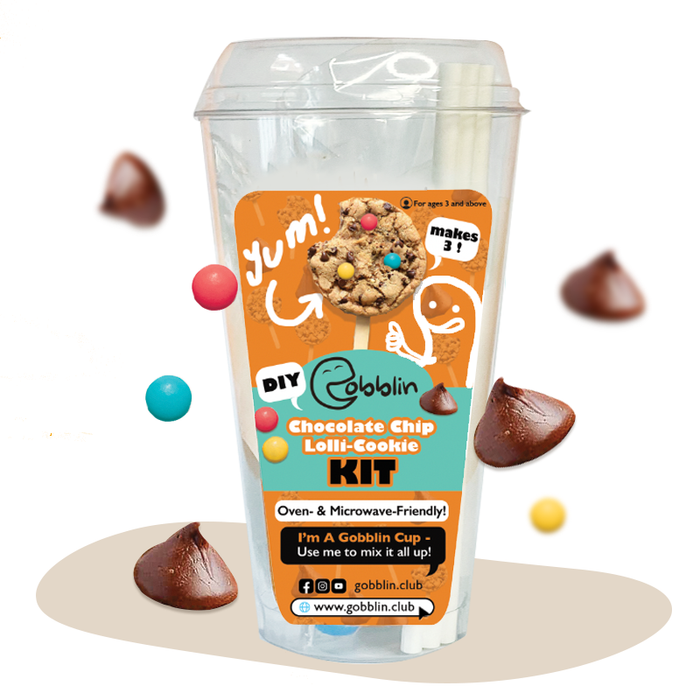 Chocolate Chip lolli-cookies
Easy Peasy All-In-One Cup.
A classic favourite with colourful chocolate buttons! Makes 3 large chocolate chip lollipop cookies with this kit. Ready to eat in 20 mins.

Contents:
• pack A
• pack B
• pack C
• pack D
• stirrer
• chocolate buttons
• grease paper
• lolly sticks
• measuring cup

Ingredients list:

plain flour, granulated sugar, molasses, corn flour, sodium bicarbonate, canola oil, egg, oil flavours, chocolate chip, chocolate buttons.
Notes:
Product may be produced in facility that process nuts, eggs & dairy. All Halal Ingredients. Contains egg & dairy. No refrigeration needed. Store away from sunlight in a cool & dry environment.