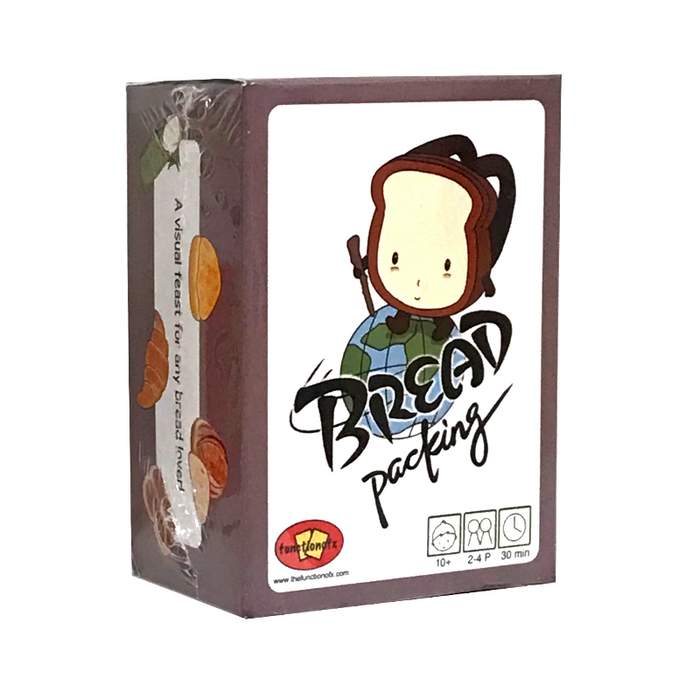 Go bread-packing to learn about countries, cultures and continents!
This chunky, 120-card game comes packed with bread and baked goods from around the world. Grow in your knowledge about the world with our Challenge cards (Which is the second largest continent? Where was corn first cultivated?) and use the action cards to get bread from all 7 continents.
A must-have for bread-lovers and all who are interested in learning about countries and civilisations.

• 30mins play
• 2-4 Players
• For ages 10+