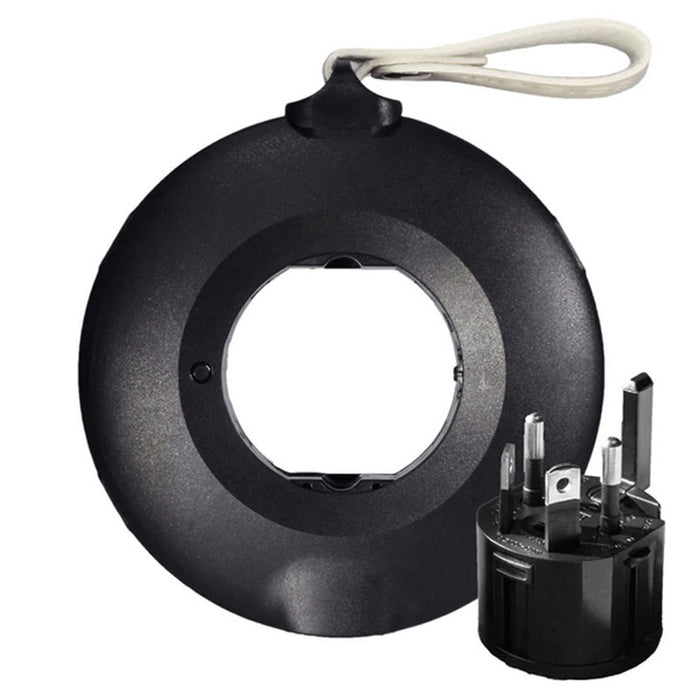 black mogics power bagel (gen2)
The award-winning Mogics Power Bagel charges up to 7 devices all at once
(2 USB ports, 4 universal adapters and 1 US adapter) in a unique ring shape.

Yes. Simultaneously. This little bagel packs real power! 
Key features:
• Universal Input Sockets: Works with Singapore 3-pin power plugs as well

• 92 cm Extendable Power Cable: Super convenient!

• Replaceable Fuse: Extra fuse is stored in the fuse compartment itself, so it's always handy.
Specifications:
• Travel Adapter Included
• 4 Universal AC + 1 US AC + 2 USB ports
• 32mm Thick
• 92cm Extendable Cable
• 6.3A Safety Fuse Integrated + 1 Spare Fuse in Fuse Compartment
• Power Limit: 1512W @ 240V, 756W @ 120V