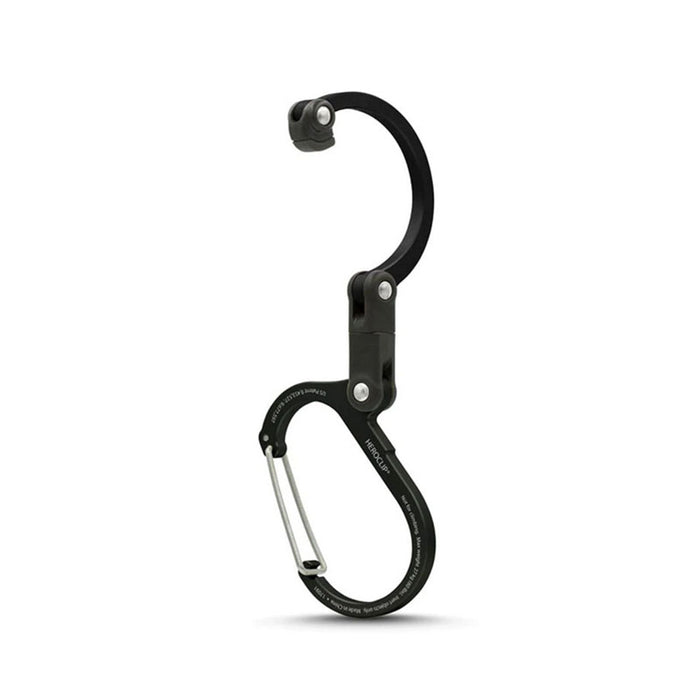 Hang Bags on Tables
Keep your bags off the dirty floor! In 5 seconds, the Heroclip transforms into a rubber-edged hook for your bag, and packs neatly into a carabiner after.
Holds Up to 22kg, Create Hanging Spaces At Home
Made of aircraft-grade aluminium, the Heroclip is useful for creating hanging spaces in your house.
Other Interesting Uses:
• Keep your photography bag off the muddy ground
• Keep your bag off dirty toilet floors
• Keep your bag dry / sand free at the beach or the pool
Measurements:
Closed: 2.4 x 3 inches

Material:
Aircraft-grade aluminium, rubber