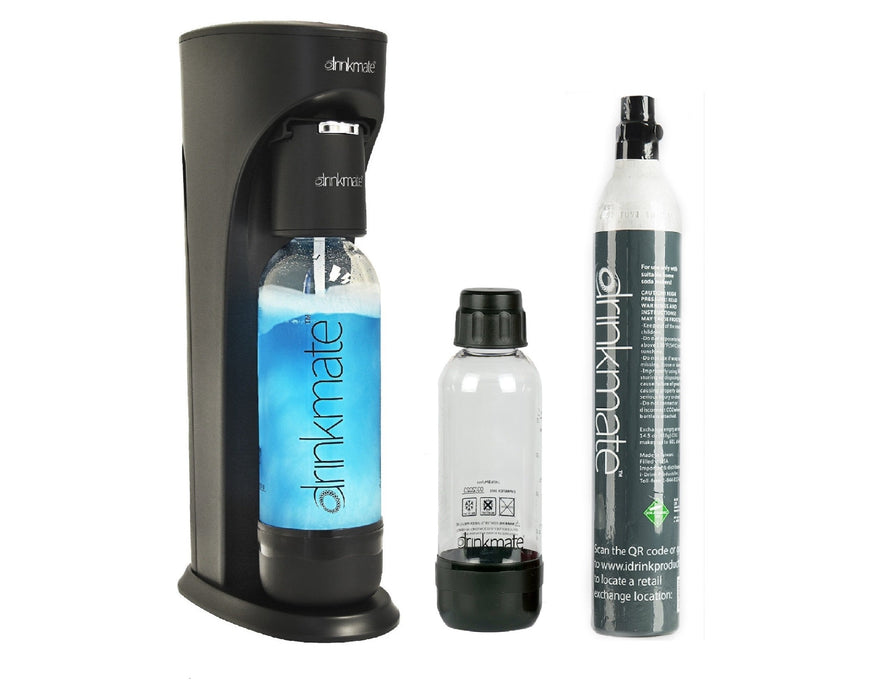 black drinkmate soda maker
USA's Most Flexible Home Carbonation Device

Drinkmate Sparkling Water and Soda Maker is the ONLY carbonation beverage maker in the world that allows you to carbonate ANY BEVERAGE easily within seconds.

Add tasty fizz directly to water, juices, iced tea or iced coffee, energy drinks, wine, cocktails, and even flat soda or beer. All with the press of a button! The possibilities are endless. Go on, unleash your creativity in crafting healthy, delicious drinks.

No Batteries or Electricity Needed

Easy to operate - with just the press of a button.
Easy to clean - a small footprint with no electrical cables to maximise your countertop space.
Specifications:
•

Dimensions: 20.5cm (L) x 13cm (W) x 41cm (H)
•

CO₂ Injection: Uses 60L CO₂ carbonator cylinders from Drinkmate or SodaStream
Features:
•
No batteries or electricity required - powered by the CO2 cylinder and the touch of a button.

•

With the Fizz Infuser, you can carbonate literally ANYTHING, including but not limited to water, juices, flat beer, wine, flat fizzy drinks and even coffee and tea!
Includes:
•
1x DrinkMate carbonation beverage maker machine
•

1x BPA-Free 1L reusable carbonating bottle
•

1x Fizz infuser
•

1x CO₂ Cylinder (if selected)